Topic Records have announced the addition of four new volumes to their landmark seminal traditional music series The Voice of the People.
Series Editor Reg Hall has selected for the latest four volumes a range of music from the astonishing collection of field recordings made by Peter Kennedy; working part-time for the BBC and the EFDSS, Peter continued with his own recording projects, sometimes collaborating, with Seamus Ennis at the BBC, Alan Lomax and in Ulster with Sean O'Boyle, their work together presented in the third of this new set of CDs.
The geographical spread covered in these four new volumes illustrates the lengths Peter would go to in order to discover the traditional music and dance of the British Isles, and his passion in bringing these to a wider community outside the working rural communities of the people he recorded; Peter's aim, presenting the voice of the people, is recognised and acknowledged with this essential addition of four stunning new titles to an invaluable catalogue.
There will be a special launch day at Cecil Sharp House on Monday, 28 April 2014 during which series Editor Dr. Reg Hall and Producer Tony Engle will discuss the Voice of the People series and introduce the new volumes.
Register here for free tickets.
The Four New Volumes are: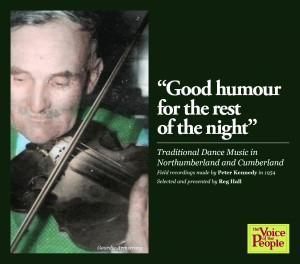 Good humour for the rest of the night TSCD675
A selection of Traditional dance music in Northumberland and Cumberland Field recordings made by Peter Kennedy in 1954 Selected and presented by Reg Hall. More details
---

The Barley Mow TSCD676D
Field recordings and a film made in Suffolk by Peter Kennedy in the 1950s.
As early as 1949, Peter Kennedy had begun making field recordings of traditional music in the West Country of England on his own initiative and at his own expense with a factory prototype tape recorder lent to him by a friend. During the time the recordings included in this CD/DVD collection were made (1953-1956) Peter was working part-time for the EFDSS and part-time for the BBC, and in his free time he engaged in projects of his own and those he shared with Alan Lomax. Although Kennedy undertook his own recording trips to Suffolk in 1952, he and Lomax did not meet up in Suffolk until October 10th 1953, to record singers at the Ship in Blaxhall, then onto Swefling the following day to record Harry List.
Peter had been keen to record traditional music and dance performance on film, and Lomax attended the first day of filming at the Ship in November 1955.
June 1956 saw Peter in the area again, this time recording Phoebe Smith, her neighbour Jim Baldry, Bob Roberts, Jumbo Brightwell and Edgar Button. With this wealth of recorded material, Peter laid the foundations for future research into a region rich in traditional music, dance and song.
---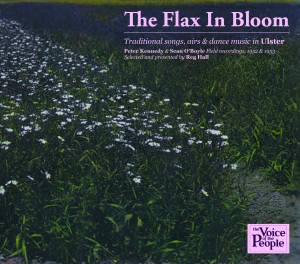 The Flax in Bloom TSCD677T
Traditional songs, airs and dance music in Ulster. A 3CD set drawn from the recordings made by Peter Kennedy and Sean O'Boyle during 1952 and 1953.
Traditional music-making in Ireland in 1952 was flourishing well enough in its own social settings, but it was largely hidden from the view of mainstream society. Certainly, radio and the record industry on both sides of the border scarcely knew of its existence. So it is quite remarkable that Peter Kennedy from London and Sean O'Boyle from Armagh should have combined forces and taken upon themselves, with limited resources and technical equipment, to explore and record what they could find in Ulster. This album presents a selection of their location recordings, most of which have never been issued commercially before. Each of the three CDs is presented as a separate programme but, taken together, they give a wide and varied view of traditional music in Ulster in the early 1950s.
---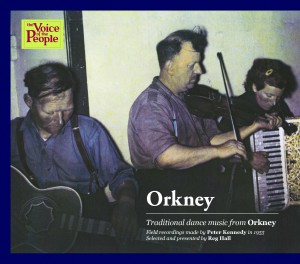 Orkney TSCD678
Traditional dance music from Orkney, field recordings made by Peter Kennedy in 1955.
The BBC, for whom Peter Kennedy was working part-time in 1955, had more or less left Orkney alone in its recording activity, except for some recordings about local customs and beliefs made on location in 1954. At the time, Orkney was seen as being at the extreme edge of Great Britain, and was virgin territory for a music collector such as Peter, who travelled there in 1955, recording singers and musicians in informal circumstances, amassing a wealth of songs, dances and some speech excerpts that still exist, and this CD presents a representative selection of the instrumental pieces from that treasure trove of traditional music.
---
To be released Monday 28th April 2014