Andrew Bird and Tift Merritt have been doing their bit for the National Parks in the US by taking part in The Quietest Show on Earth. Both artists performed to an acoustic set to a small audience who had hiked out into the Mojave Desert to see them play. Here's a sneak preview:
http://youtu.be/gv3nJP0rOr8
You can also download two live tracks here (Zip File).
In other Andrew Bird news he recently shared this new live track of Trimmed + Burning inspired by the traditional blues song 'Keep Your Lamp Trimmed and Burning' that has a long legacy thanks to recording in 1928 by Blind Willie Johnson and his first wife (download original .ogg file).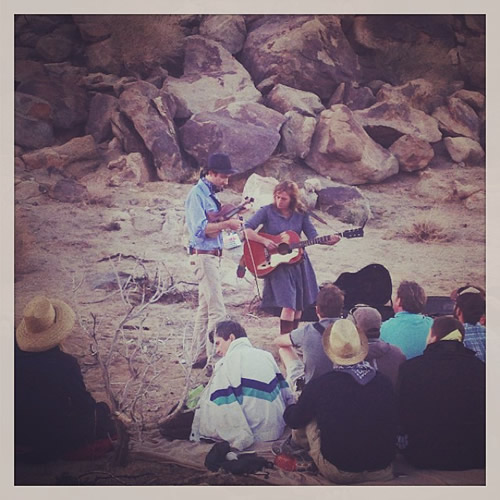 Find out more about The Quietest Show on Earth here:
http://quietestshowonearth.com