We're covering a number of festivals this year including Wickham Festival, the biggest live music festival in Hampshire this year which runs from Thursday 1st Aug to Sunday 4th Aug 2013. The festival opens to Dexys, 10cc and more which will soon get festival goers into the mood. I'm sure our reviewer Johnny Whalley will be lapping up the friendly atmosphere that the festival has a strong reputation for. Here are just a few acts that we're really looking forward to seeing: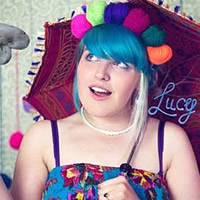 On the Friday Lucy Ward will be performing whose new album 'Single Flame' is due out on 19th August…and I can assure you it is her best yet as I'm sure you'll soon find out but more on that soon! Also appearing are the mighty Lunasa who also have a highly-anticipated album due out in September, a collaboration with Ireland's RTE Concert Orchestra, the band's first recording in 3 years. The crowds will be wearing out their shoe leather with Scotlands acid-crofters Shooglenifty whom Johnny interviewed back in May as well as the enduring sound of The Waterboys and FRUK favourites Lau the Moulettes and Carthy, Hardy, Farrell, Young.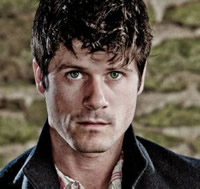 On the Saturday the likes Seth Lakeman, Show of Hands, Spiers & Boden, Fay Hield & The Hurricane Party will continue that silken folk thread that never fails to please crowds with some extra shine from the likes of the wonderful Jess Morgan, Mirands Sykes & Rex Preston and the tlented singer / songwriter Martyn Jospeh with a no doubt rousing performance from Le Vent Du Nord!
The Sunday gets an unforgettable finale with the The Peatbog Faeries, Rory McLeod & The Familiar Strangers, Ahab, Merry Hell, The Unwanted / Cathy Jordan Trio and more.
This preview just skims the surface of a great festival lineup, not forgetting the picturesque rural setting just outside the historic Hampshire village of Wickham all within walking distance of the festival site, plus childrens entertainers, street theatre, solar-powered cinema, Real Ale festival, great food and a Late Night Festival Club…what more could you ask for!
Wickham Festival Video Preview
[Youtube_Channel_Gallery feed="playlist" user="PL4JF84Oj6ZVn8zhEojLeQ-UVajX7XGGEa" videowidth="500″ ratio="16×9″ theme="light" color="white" autoplay="0″ rel="0″ showinfo="0″ maxitems="48″ thumbwidth="160″ thumbratio="16×9″ thumbcolumns="3″ title="1″ description="0″ thumbnail_alignment="top" descriptionwordsnumber="6″ link="1″]
Visit the Wickham Festival website for the full lineup, details and tickets: