This is the story of a great 'lost' classic album. Written by the late Lal and Mike Waterson, two folk luminaries and members of the legendary Waterson family, 'Bright Phoebus' was released in 1972 on the Trailer label. It also featured contributions by Martin Carthy, Richard Thompson and Maddy Prior, as well as a host of other friends and relations. A magical collection of very English song-writing, 'Bright Phoebus' is the only joint album of Lal and Mike's to feature original rather than traditional songs. It mixes poetic ballads of life, death, love and longing with a humorous and surreal world view, at times evoking a Sgt Pepper and Bonzo-Dog pop sensibility. The 'Bright Phoebus' album has long been acknowledged as one of the finest achievements of the British folk revival, despite the fact that it has been out of print for many years.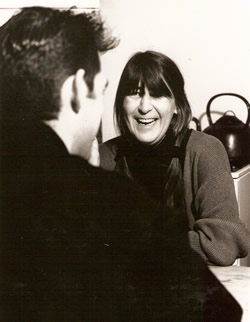 In October 2013, 'Bright Phoebus Revisited' will draw together the remaining members of the Waterson family plus some very special guests in a unique celebration of the life and work of Lal and Mike through their music. The short tour begins in London at the Barbican (11th October), before heading to venues in Warwick (Arts Centre, 12th October), Liverpool (Philharmonic Hall, 14th October), Brighton (Dome, 15th October) and Bristol (Colston Hall, 16th October). Songs from the album will be performed live for the very first time, along with previously unheard and unreleased songs by Lal and Mike. Special guests include Brit-Award winning singer/songwriters Jarvis Cocker and Richard Hawley, up and coming steel-string guitarist and singer, John Smith – and Kami Thompson (daughter of renowned musicians Richard and Linda and brother to Teddy), who has recently signed to Edwyn Collins' new label, AED.
The concerts will be directed by Kate St John, a composer, arranger and multi-instrumentalist who has worked with everyone from Lou Reed to Philip Glass and The Waterboys. Kate has also collaborated extensively with New York producer Hal Wilner on concert tributes including 'Came So Far For Beauty' (Leonard Cohen) and 'Rogue's Gallery' (Johnny Depp), as well as Damon Albarn's opera, 'Monkey'.
Originally made up of siblings Norma, Lal and Mike Waterson and their cousin John Harrison (who was later replaced by Martin Carthy), The Watersons, from Hull, sang traditional songs in highly distinctive, unaccompanied harmonies. The band quickly achieved cult status and by the mid-60s had become known as the 'folk Beatles'. Lal released one solo album of self-penned songs ('Once in a Blue Moon') late in her career which, along with 'Bright Phoebus' is now a prized release. She died before her second album, 'A Bed of Roses' was completed – a job that her son, producer and musical collaborator, Oliver Knight, later undertook. Mike Waterson was known for his rough-hewn vocals and his sharp wit. A sometime boat-builder, in his later years public performances were rare but Mike's appearances were always considered a highlight.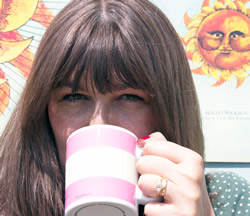 Norma Waterson is the eldest surviving sibling. She has had an illustrious career, was the first folk singer to be nominated for a prestigious Mercury Music Prize and is still widely regarded as having one of the finest voices in the country. Her husband Martin Carthy, MBE, is a highly respected and well-loved figure in contemporary music – an influential guitarist, who still regularly tours the UK. Over a 21 year period, their daughter, Eliza Carthy, has forged a successful career in her own right – not only as a trail-blazing keeper of the folk-flame, but also as a songwriter. Her cousins, Marry Waterson and Oliver Knight are Lal's children. Though they have both pursued independent careers, they have only recently started to record together. 'Days that Shaped Me' and 'Hidden' were released to critical acclaim in 2011 and 2012 respectively. Ann is Mike's widow. Their youngest daughter Eleanor continues the family singing tradition and has appeared on albums by Eliza and Waterson:Carthy.
The 'Bright Phoebus Revisited' tour dates will be accompanied by the publication of a book 'Teach Me To Be A Summer's Morning'. Collated by Marry Waterson and David Suff (Fledgling Records in conjunction with Topic Records), the book features paintings, drawings, stained glass designs, poems and lyrics, as well as a cd of previously unreleased material by Lal Waterson.
Tour Dates
11th October – London, Barbican – www.barbican.org.uk
12th October – Warwick, Arts Centre – www.warwickartscentre.co.uk
14th October – Liverpool, Philharmonic Hall – www.liverpoolphil.com
15th October – Brighton, Dome – www.brightondome.org
16th October – Bristol, Colston Hall – www.colstonhall.org
Bright Phoebus Revisited live – The Songs and Lal and Mike Waterson – features :
Eliza Carthy (London, Warwick and Liverpool only)
Martin Carthy
Jarvis Cocker (London + other dates tbc)
Richard Hawley
Ann Waterson
Eleanor Waterson
Marry Waterson
Norma Waterson
Oliver Knight
John Smith
Kami Thompson
Kate St John – Musical Director, piano, woodwind
Band :
Neill MacColl – guitar
Rory McFarlane – bass
Martyn Barker – drums
Read our Review of: Lal Waterson – Teach me to be a Summer's Morning