With two albums already under her belt Heather Maloney's latest self-titled release marks her debut on the Signature Sounds record label where fellow stable mates include the likes of Chris Smither, Josh Ritter and Jeffrey Foucault. The album also marks a noticeable musical shift with this release carrying more clout than previous with a greater diversity of sound from folk music to good ole Rock'n'Roll. There are soulful slow burners as well as fast paced sharp shooting lyrics calling to mind the likes of Ani Difranco and Joni Mitchell's Big Yellow Taxi.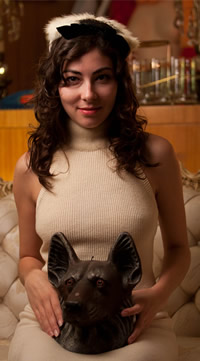 Great Imposter kicks the album off, a track on which she dives into that new found territory with positive glee. The album feels more daring than previous offerings and suggests a new found freedom that she's willing to explore and play with as she demonstrates on the short catchy Hey Broken with its bouncy a capella and male harmonies driven along by hand claps and foot stomps. If push came to shove Flutter would be my personal stand-out track with its lovely skittering percussion and lush bass-line that dances around Heather's confident melodic and playful delivery. Iron Bull has got to be the crowd pleaser, a 'Mustang Sally'esque' rock number that will get anyone off of their seat whilst Turn Yourself Around just digs deep deep down, a great soulful offering.
It is Dirt and Sawdust that Heather describes as her folky centerpiece of the album, "On one level, it's a song about a rambling woman, an idea whose origins were simple enough: "Who doesn't love songs about ramblers?" Maloney says. "It's adventurous, and heartbreaking, but beautiful."
Heather's lyrics come across as being very heartfelt and sincere, a reflection of the importance she has placed upon song-writing as a release mechanism possibly that she only began exploring a few years ago after living and later working for a silent-retreat Buddhist meditation center in central Massachusetts. "The biggest motivating factor in writing was probably the experiences that I was having here in my meditation practice," she says. "There was the difficulty of it, the suffering of it, and wanting to channel that into something creative, and on the positive side, the insights that came out of my experiences."
This release is a defining milestone in her musical career, not so much ambitious as adventurous and one which will reap many rewards.
Heather Maloney is released on Signature Sounds 10 June 2013
Order from:
Amazon | iTunes | ProperMusic
Album Stream: