As a Brit Award winning producer, Ethan Johns has helped shape the careers of such acts as Laura Marling, The Staves, Tom Jones, The Vaccines, Ray LaMontagne and Kings Of Leon. With music in his blood – he's the son of legendary Rolling Stones, Clash and Led Zep' producer Glyn Johns – it was perhaps only a matter of time before he took centre stage. Now, following a short record shop jaunt in the autumn, the multi-instrumentalist returns with a full tour and debut album. Released on his own label, If Not Now Then When? finds Ethan calling in a few musical pals (Marling, Ryan Adams, Danny Thompson, Dave Swarbrick) for a collection of understated tunes that call on Americana, the blues, '70s singer-songwriters, and folk. "I just thought, 'Well, wow, maybe these things don't have to live on the shelf at my studio any more. Maybe I can roll these out. Because it's so much fun," he says of his career move from song producer to song writer and solo performer.
Ethan Johns' Record Store Tour Video:

When you were recording, did you have any musical reference points in mind?
There wasn't any specific reference points. They were quite varied. I like playing folk, blues, rock'n'roll, all kinds of music. If I'm a bit grumpy, I pick up a guitar and play loud, the Morning Blues arrives. That song could've arrived in a lot of different forms, there's only two of us on that track but only because there was just me and one other person there. That's what happens at the time. It was always going to be a loud song … but unwritten loud.
Has the move from producer to solo artist given you a newfound respect, or sympathy, for other writers and musicians?
I've always had respect for writers and other musicians, it's why I've enjoyed a successful production career. I know what it's like to be a musician. I know what it's like to get on stage. I've always been sympathetic. I'm drawn to, and only work with, artists I respect. I never work with an average artist, it's just not going to work.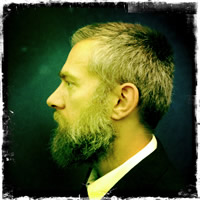 As someone who is used to being in the producers' chair, how did you find putting your faith in other studio staff and musicians, such as Laura Marling, Danny Thompson and Ryan Adams?
I'm asking them to trust me and so I then have to put myself in that position. I have to look to the people I respect and admire in the room and go, 'Okay guys, what do you think?'
And the final tracks were mixed by your dad in LA…
It was a pretty awesome thing to share that experience with him, to just give him the record and have him present it. I really left him alone to mix it the way he wanted to mix it. He's the least hung up of anybody I've ever worked with — if it's rocking, it's rocking and it's done.
You're only doing a few dates on this first tour – will there be more shows to follow?
I'm going to keep rolling, for sure. If it doesn't make sense, I'll scale it back, but the record store tour went amazing, then there are tours of Europe and America to consider. I'm enjoying it.
Will you be sticking to the album when you play live?
The shows … there's a lot more material in there that's not on the album. I'm already looking towards the future. There's a lot of new material in the set, but that doesn't really matter – it's not as if people are going to be demanding the hits! There's not been any! But I'm hoping I'll be able to continue…
When did you first get into studio work and production?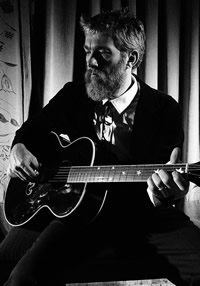 The first thing I probably did, I think it was engineering in LA in the late '80s. Burning Tree, Mark Ford's first back way before he played guitar with The Black Crowes. We did it at Sound City where Nirvana recorded. It's closed down now. I co-produced Scott Thomas in the early '90s, but probably the first record I did that made people raise an eyebrow was Brendon Benson's Mississippi, his first solo record. He's an amazing songwriter and had a great band. We tracked it live. He had a great drummer and the bass player, Michael Andrews, who is now a very successful film composer. The whole thing was great.
I spent the majority of my time in my youth performing, music is part of who I was, but music has been part of me for much longer than the concept of being a performer. I didn't hit 16 and say I'll play bass and be in a punk band to meet girls. Look at a band like The Clash, Joe [Strummer]'s passion, desire … he was doing something else … trying to explain what it is.
Have you listened to the album much?
I find it very difficult to listen to myself, but I have the memory of making the record. Every performance is honest.
Ethan playing 'Rally' and talking about Dave Swarbrick (Dave plays on fiddle on the album):

Will there be a second album?
I'm still writing, I'm always writing, I've never stopped. [So] I'm hoping to record new material. The Long Way Round was recorded live. I just couldn't beat that version, it's was very special. So I'm hoping to do more of that, shift the focus onto the performance…
And does this mean less production work?
I'm definitely looking to balance what I'm doing…
Interview by: Dave Freak
Sun 10 Feb 2013
The Glee Club Birmingham
Doors: 7.30pm
Tickets: £10
Age restriction: 18+
Box Office: 0871 472 0400 www.glee.co.uk/birmingham
Album Stream: If Not Now Then When?