Jack White's Third Man Records have announced the release of the first three records in their highly-anticipated Document Records Reissue Series. The series will see the intial release of Volume 1 of The Complete Recorded Works in Chronological Order of Charley Patton, Blind Willie McTell and The Mississippi Sheiks on January 29th. All releases have been re-mastered by Document Records own Gary Atkinson as well as featuring new artwork from grammy award winner Rob Jones and new liner notes from music journalist Mick Middles. The plan is to keep these releases in circulation for as long as Third Man Records exists.
The recordings we'll be presenting in this reissue series are the building blocks and DNA of American culture. Blues, R&B, Elvis, teenagerism, punk rock… it all goes back to these vital, breathtaking recordings. Third Man Records is proud to present these landmark albums in conjunction with Document Records, with brand new, jaw-dropping artwork by Rob Jones and new insightful liner notes, on vinyl for the first time in decades. Every record collection should have ample room for these highly important and endlessly listenable albums.
You can stream the music in full below if you have a Deezer account. If not then you can sign up for free.
Blind Willie McTell – The Complete Recorded Works in Chronological Order Volume 1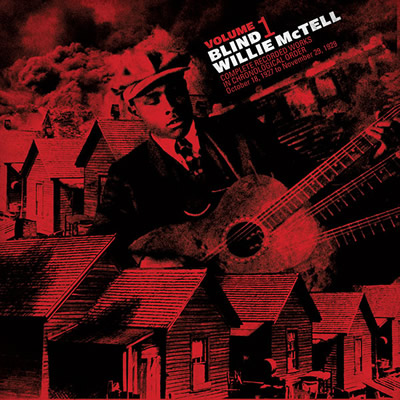 Blind Willie McTell was born in 1898. He was blind in one eye but later lost his entire vision by late childhood. He was musically talented playing harmonica and accodion and later guitar in his late teens. He made his first recording début in 1927 on Victor Records in Atlanta after working as a street performer and medicine-show minstrel.
Prior to World War II he travelled and performed widely as well as recording under different names for different labels: Blind Sammie (Columbia), Georgia Bill (Okeh), Hot Shot Willie (Victor), Blind Willie (Vocalion and Bluebird), Barrelhouse Sammie (Atlantic), and Pig & Whistle Red (Regal).
He played a Piedmont influenced form of country blues, his most famous being "Statesboro Blues", a song that has been covered by many including Taj Mahal, The Allman Brothers Band, Holy Modal Rounders and Ralph McTell who, according to Chris Hockenhull's biography Ralph changed his name from Ralph May to McTell becuase he liked the song so much.
He continued performing post-war but his career was cut short by ill health attributed to diabetes and alcoholism. His last recording was made in 1956 when Atlanta record store manager, Edward Rhodes, discovered McTell playing in the street for quarters and enticed him with a bottle of corn liquor into his store, where he captured a few final performances on a tape recorder. These were released posthumously on Prestige/Bluesville Records as Last Session.
The Mississippi Sheiks – The Complete Recorded Works in Chronological Order Volume 1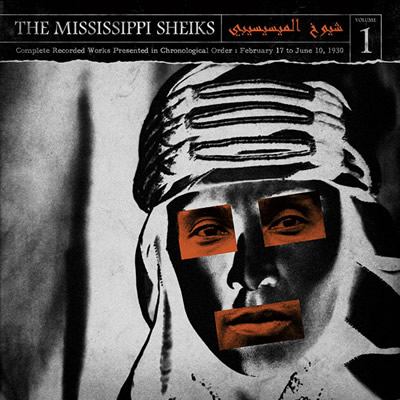 Walter Vinson (vocals & guitar) and Lonnie Chatmon (fiddle) played together for more than a decade before recording as the Mississipi Sheiks in the 1930s when the line-up consisted of Armenter Chatmon – better known as Bo Carter – and Sam Chatmon. Charlie McCoy played later when Bo Carter and Sam Chatmon stopped laying full time.
Bo Carter had an equally successful solo career recording 110 sides between 1930 and 1940. He became well known for singing sexually suggestive songs such as "Please Warm My Weiner" and "Your Biscuits are Big Enough for Me", a fame that continued on in the Sheiks. His father was allegedly related to Charley Patton who also features in this series. Here's a taster of his solo recordings:
The Sheiks became well known for a style of blues known as hokum blues, a style closely linked to jug bands, but known for the sexually risqué lyrics which was full of clever word play and innuendo. In fact the band is named after a Rudolph Valentino film The Sheik as well as brand of condom.
The following are not from the document record album but from collections released over the years:
Charley Patton – The Complete Recorded Works in Chronological Order Volume 1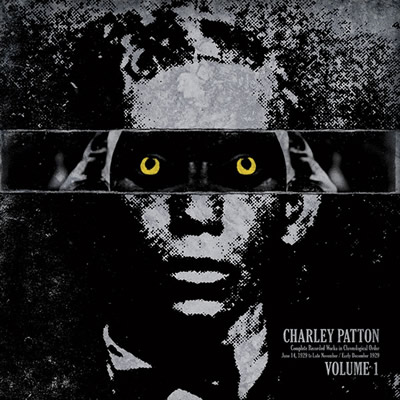 Charley Patton is recognised as one of the most influential Mississipi bluesmen and considered by many as father of the Delta Blues, his influence was huge, inspiring the likes of Son House, Robert Johnson and John Lee Hooker. Robert Palmer considers him among the most important musicians that America produced in the twentieth century. Born in 1887 he soon moved to the town of Dockery where he was raised. It was in Dockery that Robert Johnson played and was given his first guitar and where the likes of Howlin' Wolf fell under his spell and became clearly inspired by Patton's deep and gritty voice that also became his own trademark.
The majority of Patton's recordings were made in 1929 and 1930 when he was in his forties. Whilst many people today think of Jimi Hendrix for his guitar antics Patton was also entertaining crowds with his guitar gymnastics by playing his guitar down on his knees, behind his head, or behind his back.
Subsequent volumes will be released regularly and new artists will be slotted for release from this fantastic catalog of blues greats as soon as this first series is complete.

More info here