Two great acts are appearing at Cafe Oto on Saturday 12th January that we highly recommend. They are Cian Nugent and The Cosmos as well as the fabulous Family Elan.
Cian Nugent is a guitar player and composer from Dublin, Ireland who combines personal passions, such as suburban/coastal blues, traditional musics, late 1960s & '70s singer-songwriters, jazz ambitions, 20th century composition and the Takoma school into a deeply personal style. His music boasts an orchestrated and fully instrumented sound that is playful and eerie at the same time.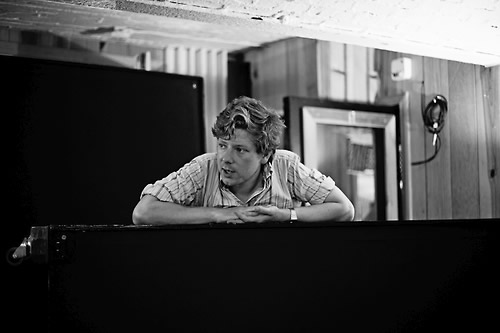 The Family Elan is currently performing as a trio, featuring Chris Hladowski on electrified bouzouki, elektrosaz & vocals, Harry Wheeler (who has written reviews for Folk Radio UK) on electric bass and Mark Hearne on percussion & vocals.
Collaborators past and present include the singer Stephanie Hladowski, percussionist Patrick Farmer, singer and multi-instrumentalist Hanna Tuulikki, and double bass player Seth Bennett.
The scope of the Family Elan's output is broad, ranging from self penned reflective meditations which rotate on a devotional harmonic axis, to irreverent interpretations of Bollywood hits, to Turkic folk forms filtered through a psychedelic rock praxis.
Perhaps the unifying strand in all this is a deep interest in traditional music forms and their reinvention through communal group playing, in the current instance very much rooted in the Bradford DIY "no rave" aesthetic.
http://thefamilyelan.com/
http://www.cafeoto.co.uk
http://www.facebook.com/ciancnugent