The latest Bob's Folk Show – The Live Sessions features the talented Jack Day and Bryony Afferson. The first show goes out this Friday 25th January at 8:00pm. Here's a few words from your host Bob Meyer:
I have been championing Jack Day's music from the moment I meet him about three or so years ago and now it's seems the rest of the folk roots and acoustic music world are too, which is what it is all about! Jack's recently released album The First Ten has been receiving rave reviews getting four stars and pick of the roots albums in Q magazine.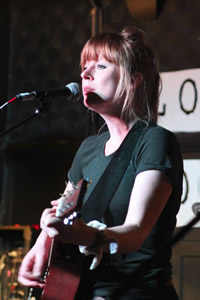 Jack has been on my show many time but this session was the last time he came on and that night Bryony Afferson from Troubadour Rose was going to join him but she had to shoot up to Liverpool on the night for some TV work as she is a very fine actress as well as being one hell of a singer song writer and Jack's girlfriend.
As I write this I have been watching Bryony on BBC 1 in Silent Witness and earlier in the week she was starring in an adaptation of G K Chesterton's Father Brown so she is getting about a bit. So the session you hear from Bryony Afferson was one she did for me earlier on in 2012 when her and The Lantern Society folk club took over my show…the last track on this session is a track from her bands (Troubadour Rose) forthcoming album.
Broadcast Schedule
First Show: Friday 25th January 2013 @ 8:00pm (UK Time)
Then repeated on the following:
Sat @ 5:00pm UK TIME
Tue @ 2:00am UK TIME
Thu @ 1:00pm UK TIME
http://www.jackday.net/
http://www.troubadourrose.com/