The latest Bob's Folk Show – The Live Sessions will feature Joe Wilkes and Lorraine Wood (pictured above) performing live in the studio with your weekly host Bob Meyer.
Joe Wilkes has featured on Bob's Folk Show before so when he told us "he still gives me a shiver!" we believed him. Joe's biography is a fascinating one which includes highlights such as a residency at the famous West End venue The Twelve Bar Club. He was also long associated with the Spitz venue in East London where he played with Bert Jansch, Beth Orton and Joan as a Policewoman. He has also shared a stage with some of the best out there including Davy Graham, Dick Gaughan and Leon Rosselson.
With guitar playing that Bob describes as "just pure joy" we are really looking forward to airing this show…Bob Meyer: "Joe's voice warms my very bones too and he his one of the most intelligent song writers I know, all three of his albums are well worth buying and as I say all the time go and see Joe live he is great."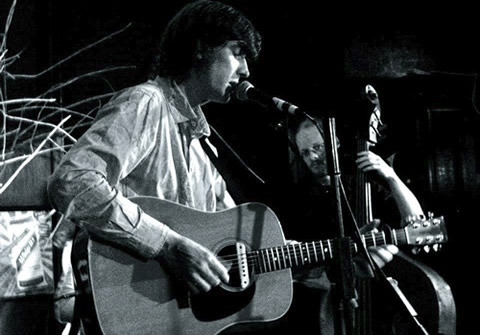 Lorraine Wood is quite a new name on the music scene and one that Bob has high hopes for:
"Now I see and hear a lot of great singer songwriters! But I will put my head on the block and say that Lorraine Wood just maybe the best unrecorded / undiscovered female Folk Roots singer songwriter in the UK at the moment! This is a tall order, and I do not say it lightly, but seeing Lorraine live is the only way you will find just how captivating and moving her performance actually is.
"I hope this session she did on my show gives you a glimpse of that. I have had more E-mails sent to my show about Lorraine than any other artist that has been on my show and there has been a lot of truly great ones on over the last three years."
www.facebook.com/lorrainewoodmusic
Broadcast Schedule
First Show: Friday 11th January 2013 @ 8:00pm UK Time
Then repeated on the following:
Sat @ 5:00pm UK TIME
Tue @ 2:00am UK TIME
Thu @ 1:00pm UK TIME
Coming Soon on Bob's Folk Show – The Live Sessions
FolkRoom Records take over the show!
Read about them here