On the latest Bob's Folk Show – The Live Sessions Bob will be featuring sessions from Ben Walker and Josienne Clarke along with another great session from Keston Cobblers' Club.
Bob Meyer on his guests this week:
Ben Walker and Josienne Clarke
If you listen to my live weekly show on Radio Wey you will know how much I love Josienne & Ben's music. They have been on my show seven times in the last three years and I hope they will be back again very soon.
Josienne Clarke's first album One Light Is Gone is one of my most favourite albums that I've had sent into my show and her Trad Album The Seas are Deep as well as her latest EP Home made Heartache are truly stunning, but it's her live performance's that blow my mind. As for Ben Walker, he's without doubt one of the best string men in the UK.
Songs from the Shed Session:
Keston Cobblers' Club
I first spotted the Keston Cobblers' Club three years ago. They are now taking the London folk scene by storm as well as getting national airplay. This is their third session on the show. Try and see them live, you won't be disappointed. Their new album One For Words is a very good indeed (read the Folk Radio UK review here).
Folk Radio UK Video Session: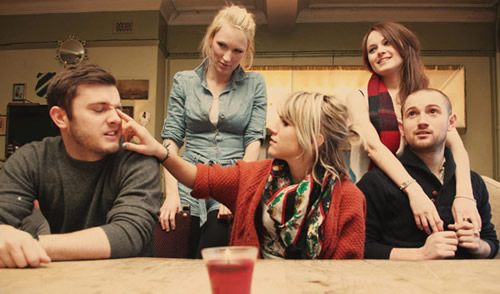 Broadcast Schedule
First Show: Friday 4th January 2013 @ 8:00pm UK Time
Then repeated on the following:
Sat @ 5:00pm UK TIME
Tue @ 2:00am UK TIME
Thu @ 1:00pm UK TIME