Folk Radio UK invites Fourth and Main on-board to bring this Keaton Henson interview to our readers which they bring with a subtle twist.
Prone to panic attacks, with no desire to be interviewed or play gigs due to his acute fear of performing live, Keaton Henson is a musician who never intended for his music to be heard. The only problem for him is that he is steadily accumulating legions of admiring fans. Once he had recovered from two intimate sell-out gigs at The Cinema Museum in Kennington, Fourth and Main asked Keaton to reveal some thoughts through the words of other dab hands, including Lord Byron, John Keats and Thom Yorke.
Fourth & Main: What makes a good day for song writing?
Keaton Henson: 'In Winter in my Room…'
– Emily Dickinson
F&M: You started out as an illustrator – is it easier to find expression in art or music? Had you ever even planned for your music to be heard, especially to such a wide audience?
'A celebrity is one who is known to many persons he is glad he doesn't know'
– Lord Byron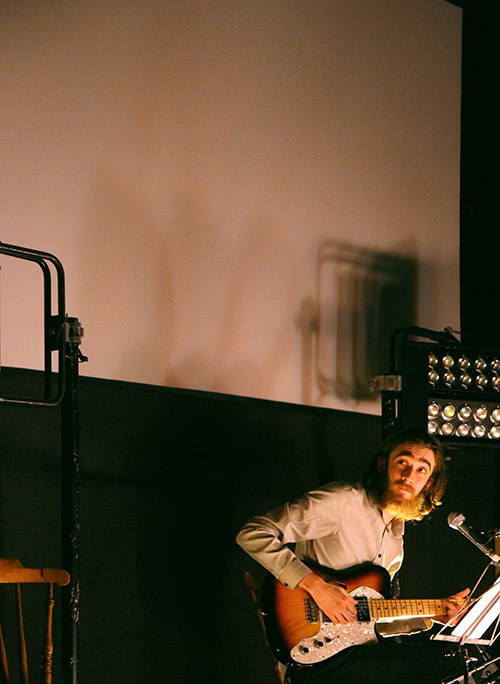 F&M: You have often been referred to as a 'bedroom musician', how do you feel about this denomination?
'O solitude, if I must with thee dwell,
Let it not be among the jumbled heap'
– John Keats
F&M: When you write songs, who is your intended audience? Are the people you are referring to in your lyrics meant to hear them? For example in 'You Don't Know How Lucky You Are' you say:
"Does he know not to talk about your Dad // Does he know when you're sad"
'I'd sell my soul, and your soul, for a song,
so I'll pour my heart out…
'I miss you', I'm sorry, but I do'
– Randy Newman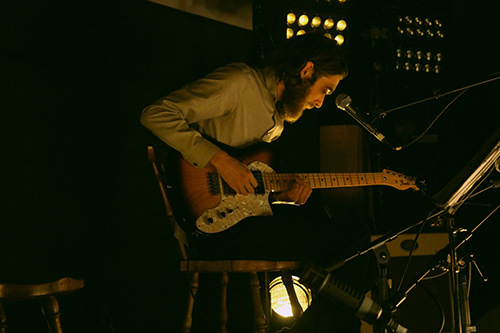 F&M: Do other people's opinions of your work inevitably affect it? Can musicians have total creative freedom in this world of instant comment?
'The external world does influence a man, but he must protect himself against it… Everything from outside isn't always as good as it is made out to be'
– Arvo Pärt
F&M: You experienced a stifling case of stage fright at Sadler's Wells in 2010, which led you to drop out of accompanying the BalletBoyz after two nights. Since then you have tried to avoid playing live. When you perform in front of an audience, small or sizable, how do you feel?
'None but a coward dares to boast that he has never known fear'
– Bertrand Russell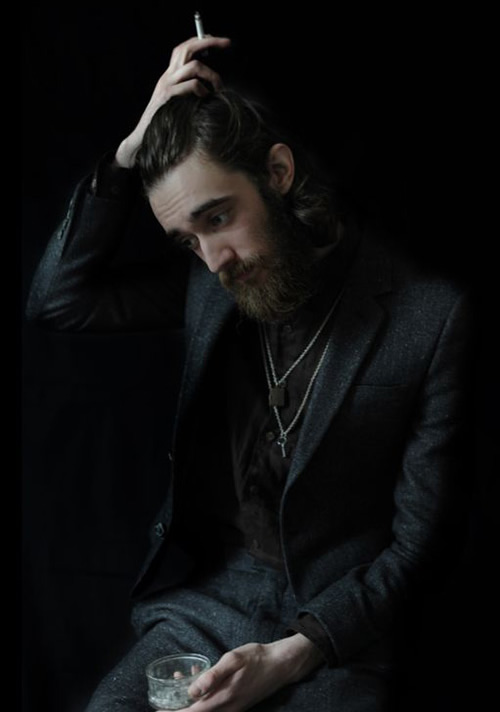 F&M: There is a striking intimacy and private agony in your album Dear. What makes it particularly difficult to perform these songs live?
'…succumbing to the gloomy vanity of drawing from self'
– Lord Byron
F&M: In this digital age where human interaction is increasingly avoided, how do you think music should be delivered, performed and communicated to listeners?
'If people start burning our records, then bring it on. That's the whole point. The gloaming has begun. We're in the darkness. This has happened before. Go read some history'
– Thom Yorke
F&M: Now you have re-appeared on the contemporary music scene, and with a new album Kronos, where do you see your music career going?
'Ours is not to reason why, ours is but to do and die'
– Alfred, Lord Tennyson
F&M: Please respond to these quotes, first –

'There is no surer method of evading the world than by following Art, and no surer method of linking oneself to it than by Art'
– Johann Wolfgang von Goethe
'Oh, you hate your job?
Why didn't you say so?
There's a support group for that.
It's called EVERYBODY, and they meet at the bar'
– George Carlin
F&M: Then…
'Music expresses that which cannot be said and on which it is impossible to be silent'
~ Victor Hugo
'Our days seem as swift, and our moments more sweet,
With thee at my side, than with worlds at our feet'
– Lord Byron
F&M: Do you prefer answering interview questions in pictures or quotes?
Interview by: India Windsor-Clive


Fourth & Main is a new clothing and contemporary lifestyle brand formed by Nikhil Adwalpalkar and James Wright.
The brand comprises a capsule menswear collection and a bi-annual arts and culture publication – Fourth & Main Journal.
Photo Credit: Sophie Wright