Ewan McLennan's debut album, Rages & Robes won him a BBC Radio 2 Horizon Award, a wealth of critical acclaim and a wide audience. His much anticipated follow-up, The Last Bird To Sing, builds on that success with an enthralling collection of songs and instrumental tracks that demonstrate even further his considerable talent as a songwriter, guitarist and singer.
Despite a busy touring schedule, Ewan took the time to talk to Folk Radio UK about The Last Bird To Sing, what makes a troubador tick and whether the success of Rags & Robes took him by surprise.
EM:'Rags & Robes' was my first album I'd put out there, so I was very unsure how it'd be received, whether it'd get any attention at all. So I was made-up with the reception it did get, with the reviews the comments from the punters and the awards; I was a happy man.
Ewan's Edinburgh upbringing was steeped in music, and his classical training may not be immediately obvious in his own music, but these academic and environmental influences must have gone a long way to influencing his approach.
EM:I grew up in a house where a whole load of different kinds of music were listened to. I remember well records by Robin Hall and Jimmy MacGregor, The Laggan, Joan Baez, Ewan MacColl and others of those ilk. There was also singing in my family and a lot of this was folk, particularly Scottish.
I started studying classical music on the piano at a very early age and continued to play that as my main instrument until well into my teens.
Ewan's professional interest eventually reverted to traditional music. Was classical music, in the end, a disappointment? Was the pull of traditional music stronger?
EM:I really enjoyed some aspects of playing classical music, others I didn't. The music is often beautiful and musically interesting, but the approach is so often very constricting. There's very little room for broad interpretation, for changing and adapting the music. I remember one occasion when I decided a piece of Chopin might be better with a few blues notes flung in. Being young and naive, I expectantly played it to my teacher at school who fell off his chair he was so shocked and disgusted. You don't do that kind of thing. As I got older this began to get to me. On the other hand classical music teaches you a rigorous approach to music and a firm technique to take on other genres, I still hugely appreciate these.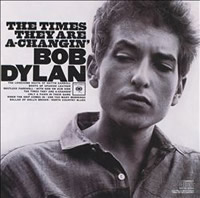 In my teens I began to cast around for a genre that put together music with history, social commentary, and storytelling. I found it was right there, folk music, and I began to be pulled back to a lot of the songs I'd had around me as a kid. Listening again, I was bowled over by the epic tales of love, murder, and more in the old ballads. I was struck by the accounts of gritty reality and struggle told in the songs, whether traditional or in albums like Dylan's 'The Times They Are A' Changing'. I was taken in by the form of bottom-up history that ran through them all, the kind that I wasn't taught in school. And the music, melodies, notes, that wove all these together had me.
The Last Bird To Sing opens with Matt McGinn's The Rolling Hills Of The Borders. Ewan's gritty vocal style is contrasted by Karine Polwart's gentle harmonies. Combined with Ewan's guitar and the fine fiddle work of John McCusker it's a reminder of the contribution Matt McGinn made to traditional music – a contribution that's often overlooked these days.
EM:Well, for sure, there's a strong appreciation of Matt McGinn's music in certain circles, but I'd agree it's not nearly widespread enough. His contribution to traditional, folk music, call it what you want, was huge. His songwriting was, I think, one the best of his generation of folk musicians and covered such a broad range, from hilarious but pointed ditties right through to heartrending songs.
Ewan's choices for traditional inclusions on the album bring new life to songs that have been bypassed for some time. Killyclare is a beautifully poetic tale of emigration; Jamie Raeburn is a typical transportation song that benefits from an emotional delivery, with Ewan's vocal and guitar supplemented by Martin Simpson's haunting slide guitar. Jamie Raeburn tells the tale of a wrongly convicted Glaswegian. Ewan's an Edinburgh lad – but with, it would seem, distinct Glaswegian sympathies – he must be an internationalist…
EM:Ha, you've got me sussed straight off!
A lot of my favourite folk artist began recording during the last 'folk revival', beginning in the 1960s. A lot of the fantastic traditional material they recorded rightly became well-known in the folk world. But a lot of that same material in many cases hasn't been recorded in three or four decades. Both in my first album, my second that you mention, and continuing, I've felt that it's time some of these songs are re-interpreted, recorded, and sung once again by an artist of a different generation. As I perform around the country I find people tend to like hearing and singing these songs again, so I'm pleased.
There's no escaping the fact that traditional song is often a dark and sorrowful art form. The plaintive Lichtbob's Lassie is a melancholy tale adpated by Ewan, while Butcher's Boy is as barbaric a yarn as you could hope for. With its dark drone in the background, and a pensive bass, courtesy of Laurence Blackadder; Ewan seems to relish the telling of a good tale as much as his audience enjoy the hearing of it.
EM:The murder ballad does often tell a grand, if grizzly, story. This one is kind of mysterious as we never really find out what the bloke's motivation is. But as often, it ends with him getting his comeuppance in any case. A fine song maybe, but not a bedtime story for the kids perhaps.
More modern folk song is represented on the album not only by the work of Matt McGinn, but also in Banks Of Marble – written in the late forties by an American farmer, Les Rice and much admired by Pete Seeger.
"But the banks are made of marble
With a guard at every door
And the vaults are stuffed with silver
That the farmer sweated for"
This song, and the wider themes it highlights are universal and timeless. Does the song call out to people once again, given what we've learned about the world's financial institutions in recent years?
EM:I hope it does. It certainly called out at me. I'd known this song for many years from artists like Utah Philips, but it was on listening to it again since the bank bailouts and the austerity that it struck me what a relevant song it was today. And I began to sing it. It has real hope buried in it and I like that.
The history Ewan mentioned, 'the kind that I wasn't taught in school', is happening around us, and modern events inspire his own song writing with enthralling results. Whistling The Esperanza is a song that celebrates hope and community, in a stirring account of events that captured the world's attention for 69 days in 2010. Joe Glenton continues a theme from Rags & Robes (Yorkshire Regiment), with a song about a modern day conscientious objector. So there's still plenty in the world for the modern folk singer to write about…
EM:One of the songs from my new album, 'The Last Bird to Sing', is about the ex-soldier and conscientious objector that I got to know ; Joe Glenton. Not only is his story inspiring but it occurred to me it's one that has been told, in one form or another, in traditional folk songs through the ages. The theme of war has been a constant in folk songs going back centuries, whether the soldiers' travails or the women left behind struggling and lamenting. But war still is a constant in our society. In fact, short interludes aside, we have been at war now since I was a child. This, and the experiences of it from ordinary people's perspectives, I think deserves to be sung about.
On 'The Last Bird to Sing', I continue with my own songwriting. I certainly don't see a lack of issues, events, topics to write about, stories to tell ; if anything I often feel overwhelmed by their ubiquity. Nothing has changed in this respect. We have before us a beautiful repertoire traditional song, but I always think it's worth remembering that each of these songs was brand-new at one point, a fresh and immediate experience or observation of the author. I think it's important to add to this, to continue the tradition. For me that means writing songs that talk about our times, our experiences, of course in the style of our day but with reference to our rich cultural inheritance.
The album's title track, the third of Ewan's own compositions, tells another tale that rings true throughout the ages. As ever, Ewan's commanding vocal compels the listener as The Last Bird To Sing deals with the human side of unemployment and the helplessness of a generation who are watching their children suffering the same woes as they did
EM:where I live sadly I'm seeing and hearing these kinds of personal stories unfold all the time; that's what impelled me to write the song.
The album's instrumental offerings are just as impressive as the songs. Reeling & Staggering / Napolean Crossing the Alps showcases Ewan's fingerstyle guitar prowess
EM: The first tune in this wee set I wrote myself. I began working on exercise and it just kind of went from there really.  The second tune is one I've known for years, both as a stand-alone tune and of course also as the tune to 'Hot Asphalt'. It's a great tune I think. I hope I do it justice.
The album closes with Ewan's exquisite guitar work to the fore in The Lass of Aughrim / Ae Fond Kiss. Again, his inclination toward the unexpected means we're treated to an unfamiliar tune for the latter.
EM: Ae Found Kiss is a beautiful song, long one of my favourite Burns'. It tends to be sung to one of two tunes, one of which I've used for this instrumental arrangement here. It's a song that I grew up listening to my grandparents singing in harmony, so it has a real resonance for me. The poetry and the melody I think are stunning.
Ae Fond Kiss is often cited as the best of Burns' many love songs. It's refreshing, however to enjoy this rarely heard melody in its own right.
Ewan's approach to traditional music makes The Last Bird To Sing a must-buy for any lover of the genre, and the inclusion of his own thought-provoking songs make the impact of his music even more significant. As an arranger and a song writer Ewan excels. But the star of the album is the combination of his voice and his skill on the guitar. It's a duet that's only equalled by the likes of Dick Gaughan and Ewan's erstwhile guitar tutor, Martin Simpson. Ewan McLennan can easily, and rightly, stand shoulder to shoulder with these greats.
Review / interview by: Neil McFadyen
Upcoming Gigs
19/10/12 Rolling Hills Folk Club, Melrose
26/10/12 The Grove Folk Club, Leeds
21/11/12 Red Lion Folk Club, Birmingham
23/11/12 Castle Arts Centre, Wellingborough, Northamptonshire
24/11/12 Kirkby Fleetham Folk Club, North Yorkshire
09/12/12 Grimsby Folk Club, Grimsby
12/12/12 Carrington Triangle, Nottingham