We a re very pleased to announce that we are collaborating with Halsway Manor which is nestled in amongst the Quantock Hills in Somerset, a short distance from Folk Radio UK!
Halsway Manor is an independent charity set up in 1965 by a group of folk enthusiasts led by Bill Rutter – a larger than life character who also started the legendary Sidmouth Folk Festival. The charity owns the wonderful old manor house and grounds which it uses to put on folk courses, classes, events and activities all year round. The manor is mentioned in the Domesday Book and has been owned by pirates, rebels and artists as well as farmers in its long history. It has a great folk library and archive with more than 5000 books and recordings about folk music, dance, song and folklore which free to use.
Paul James, the Chief Executive, joined Halsway Manor last year and Rachel Hill joined early in 2012 as Communications and Programme Manager. Their objective is to make it much better known and to attract a people of all ages and abilities to come and enjoy the place. Paul said
"When I found out that Folk Radio UK is based down the road from us I was really excited. I listen to it all the time anyway and it has been great to meet up with Alex, find out we have so much in common, and plan some collaborations together".
This is an exciting opportunity for Folk Radio UK who are looking forward to working closer with Halsway Manor over the coming year.
We recently featured a concert that we recorded at Halsway Manor featuring Julie Murphy which you can listen to here.
The next concert at Halsway Manor will be from acoustic singer, composer and musician Louise Jordan on 24th October:
Louise Jordan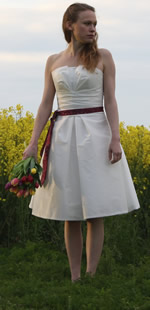 Since releasing her award winning debut album 'TEMPVS' in October 2011, Louise has completed two UK tours, winning support across the country with a stream of exceptional reviews and some national radio play to boot. Not one to sit back and just enjoy the ride, Louise continues to explore and uncover her own unique sound and style through her second album Florilegium.
Credited as writer, engineer and producer Louise also sings, plays guitar piano and cello on her album Florilegium. Florilegium is a Latin word meaning anthology and the songs describe a range of human emotions and experiences. Louise is a masterful communicator deftly able to capture the essence of her songs and drive their meaning into the hearts and minds of the audience.
Both graceful and engaging, Louise's music is as simple as it is complex. Between intricate instrumental arrangements and powerful vocal lines, Florilegium has the elegance and charm to draw the listener onto a sea of calm reflection. Louise will be touring throughout September and October into November to promote her new album Florilegium. It is Louise's longest and widest tour to date taking in venues across the UK and spanning 3 months.
For further details see www.louisejordan.co.uk.
Tickets
Louise's concert at Halsway Manor starts at 8pm. Tickets cost £10 (£2 for those under 16yrs accompanied by an adult) and can be purchased through the box office at 01984 618274 /office@halswaymanor.co.uk. Further details are available at http://www.halswaymanor.org.uk. Halsway Manor is situated on Halsway lane, near Crowcombe, Somerset TA4 4BD.
For a full list of all the events held at Halsway from dance, storytelling, workshops and concerts go here.