This weeks Simple Folk Radio show marks the release of a split album by Adam Gnade and Megan Michelle on Punch Drunk Press.
Giveaway:
You can win a free download of the entire album by answering Adam's question below. Adam will pick the top five responses.
Q: If the world ends 21 December, 2012, what song do you want playing, and why?
Answers by 26th August to duke@adamgnade.com
Adam Gnade/Megan Michelle
A word from your host Dillon:
I've been a fan of Adam Gnade for some time now. His DIY approach to music. The way he talks instead of sings, seamlessly mixing folklore and fact into something new, something that feels old. He just seems to have a gift for escapism. Music to listen to when looking out of a car window. Straight after airing my first session with Adam I asked if he'd like to record a second, he mentioned a split album he was wanting to record with Megan Michelle and said he'd call his side 'Live session for Simple Folk Radio'.
I waited, waited some more, then it was here. As soon as I heard Megan's side of this split release I contacted them, hoping to air something from her side on the same show. They were way ahead of me.
What I'm airing on this weeks show is half of the music from each side, half of Adam Gnade's 'Live session for Simple Folk Radio ', and half of the songs by Megan Michelle.
Here's what they have to say about this release and these song.
Says Adam, "These songs were done live. Shows I played for myself upstairs in my bedroom on the farm. The noise segues were the same way and that's my ideal set up; guitar and a bunch of pedals and tape recorders and toy instruments spread out on the floor. I hope people hear this record and feel like they're driving in the middle of the night through a place they've never been."

Says Megan, "This album is a result of two main things: bedrest and Adam Gnade. I would never have sat down long enough to write music if it weren't for chronic illness, and I never would have released it if it weren't for Adam. Music has always seemed too sweet a dream to chase, so I'm grateful to be able to have this taste."
About Megan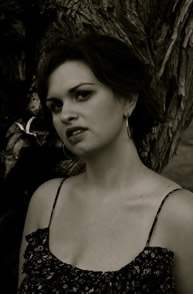 Megan Michelle is an American folk singer-songwriter. Michelle first began releasing music on Punch Drunk Press, starting with the 2011 limited-edition summer tour cassette tape alongside label-mate writer, Adam Gnade. Her first EP was released digitally on August 16th, 2012 in collaboration with Adam Gnade again, titled An Hour of Music with Adam Gnade & Megan Michelle. Megan Michelle freely draws from literary traditions, often incorporating fiction/poetry allusions into her
lyrics. Proceeds from her music sales go to the non-profit ROWAN, Rural Orphans & Widows AIDS Network (http://www.loveROWAN.com/).
About Adam
Adam Gnade's (guh nah dee) work is released as a series of books and records that share characters and themes; the fiction writing continuing plot-lines left open by the self-described "talking songs" in an attempt to compile a vast, detailed, interconnected, personal history of contemporary American life.
Broadcast Times
First Broadcast: Sunday 19th August @ 5.00pm
Then Repeated on the following times:
Monday: @ 2am
Wednesday: @ 9pm
Friday: @ 1pm
CET: +1 hour EST: -5 hours PST: -8 hours