---
Buy Anthony and the Johnsons – Cut the World from our Store
---
A
ntony and the Johnsons
CUT THE WORLD
is Hegarty's first live album, a collection of performances with new arrangements from Nico Muhly, Rob Moose, Maxim Moston and Antony. It was recorded in Copenhagen with the
Danish National Chamber Orchestra
and features tracks from the bands four full length albums (SWANLIGHTS, THE CRYING LIGHT, I AM A BIRD NOW, S/T).
These new symphonic performances move all previous work into a whole new sphere of heightened coherence where the sensitivity of his words are heightened beyond any previous studio release. Not surprisingly the release has garnered praise as Hegarty's best work to date.
The album focuses strongly on the affects of patriarchy on the global ecology and Hegarty's belief in the need to move to a feminine systems of governance, a belief that brings a ritualistic fervour to the album as well as making it an intense meditative listening experience. The spoken-word 'Future Feminism' spells it out and songs that once seemed familiar such as 'Cripple and the Starfish' bring a stronger focus to Hegarty's fascination with transformation, whether that be in respect of gender, balance of power or the planet.
The video below for 'Cut the World' was directed by Nabil Elderkin (Bon Iver – The Tower) and features William Defoe and Carice Van Houten. Whilst the finale is shocking it is in the smaller detail I found myself admiring this video from Defoe's playing with his wedding ring to Carice's dilating pupil that is maybe initially mistaken for an altogether different passion.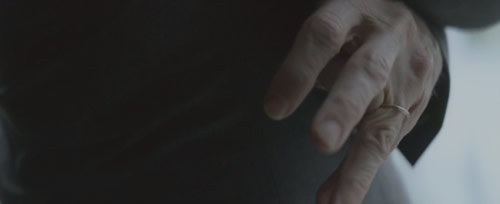 Tracklisting
Cut The World
Future Feminism
Cripple And The Starfish
You Are My Sister
Swanlights
Epilepsy Is Dancing
Another World
Kiss My Name
I Fell In Love With A Dead Boy
Rapture
The Crying Light
Twilight
Cut the World is released on Rough Trade 6th August. Buy it here.