Trembling Bells & Bonnie "Prince" Billy are to release a new collaborative album 'The Marble Downs' which is due out on record label Honest Jon's on April 9th. A taster EP will be released prior to this. Post release will see a string of UK dates to celebrate the album launch (dates below).
Trembling Bells lead vocalist Lavinia Blackwall will sing in duet with Bonnie 'Prince' Billy. Alex Neilson, the chief songwriter for the Trembling Bells, plays drums, while Simon Shaw on bass and Mike Hastings on guitar make up the pack.
Alex Neilson has synthesized his love of seat-of-your-pants improv and raw folk into his songwriting with the Bells. While Bonnie has long since shed the Appalachian dirt of his earlier records to enter a fertile period of grace. Now these paths converge on ´The Marble Downs´ – a triumphant exercise in major key ensemble playing concerned with minor key heartbreak, and a marriage of some of the most mercurial and imaginative musicians of our time.
Video:Previous live collaborations (2010)
Dates:
25/04/12 Trembling Bells in Edinburgh, UK Queens Hall w/ Bonnie Prince Billy
26/04/12 Trembling Bells in Holmfirth, UK The Picturedrome w/Bonnie Prince Billy
27/04/12 Trembling Bells in Leeds, UK Picture House w/ Bonnie Prince Billy
28/04/12 Trembling Bells in Cheltenham, UK Frog & Fiddle w/ Bonnie Prince Billy
30/04/12 Trembling Bells in Exeter, UK Phoenix w/ Bonnie Prince Billy
02/05/12 Trembling Bells in Penzance, UK Acorn w/ Bonnie Prince Billy
03/05/12 Trembling Bells in Bristol, UK Trinity Centre w/ Bonnie Prince Billy
04/05/12 Trembling Bells in Oxford, UK Bullingdon Arms w/ Bonnie Prince Billy
05/05/12 Trembling Bells in Coventry, UK Warwick Arts Centre w/Bonnie Prince Billy
06/05/12 Trembling Bells in London, UK Union Chapel w/ Bonnie Prince Billy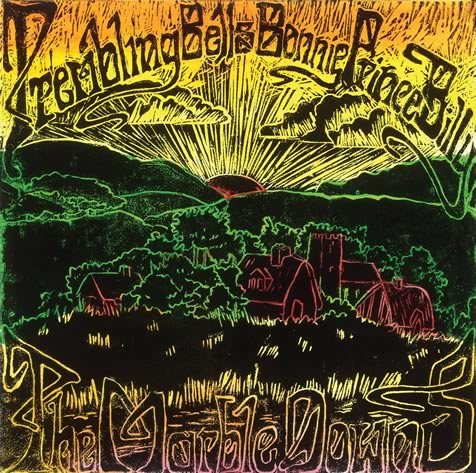 Links
Photo Credit: Stuart Reidman