It doesn't feel like three years ago since First Aid Kit's cover of the Fleet Foxes 'Tiger Mountain Peasant Song' surfaced on YouTube. Since then, the Swedish sisters Johanna and Clara Söderberg have toured the world and released a critically acclaimed debut, The Big Black and the Blue. Back on UK shores to promote the release of their upcoming album, The Lion's Roar, the duo last week performed in the faded opulence of London's Bush Hall.
The noise of the audience reaches ear-splitting volume as the sisters take to the stage, but just as quickly gives way to silence as the first chords of 'New Year's Eve' jangle around the room. Although this song features on the new record, the audience greet it and treat it with the same combination of reverence and delirium as the well-worn following numbers. 'You're Not Coming Home Tonight' and 'Tangerine' – both taken from the Drunken Trees EP – are delivered with a greater confidence and clarity than ever. Bolstered by the drums of Mattias Bergqvist, these songs take on more texture and sit well alongside their newer material.
It has become a bit of a ritual for First Aid Kit to properly show off their crystalline harmonies live in 'Ghost Town'. Unplugged, their voices display a power and control that can sometimes be hidden by amplification. Such was the hush in the room, the cars in the rain on the Uxbridge road outside could be heard. I've been to many gigs where artists sing without microphones, with wildly varying degrees of success. Johanna and Clara prove here that for them it's no gimmick.
The set closes with 'Emmylou', and their new single, 'The Lion's Roar'. 'Emmylou' is a tribute firstly to Emmylou Harris specifically, but also to the country and Americana influences that have perhaps become more apparent in First Aid Kit's later output. The new album's title track is accompanied by the sisters flailing their hair around – as if they were in a pub rock group rather than a Swedish folk duo – but even that doesn't quell their charm. If the song is an indicator of what is to come on the new record, listeners can expect a more polished and professional effort than their first: instrumentation has been fleshed out, with organs and drums more prominent in the mix. With Canadian producer Mike Mogis (Bright Eyes, Jenny Lewis, M. Ward) on board, The Lion's Roar will be one to look out for in early 2012.
Their encore includes a Lucinda Williams cover, 'Sharp Cutting Wings' (with support from Jo Rose), more evidence of the growing significance of American music to the duo. It's this mixture of the familiar and unusual that makes the First Aid Kit so interesting, and surely will lead to sold out dates when they return to the UK in February.
Video from the Night
Ghost Town unplugged

The Lion's Roar

Hard Believer

Jo Rose (support act) : Another Name For Mercy

Photo's from the Night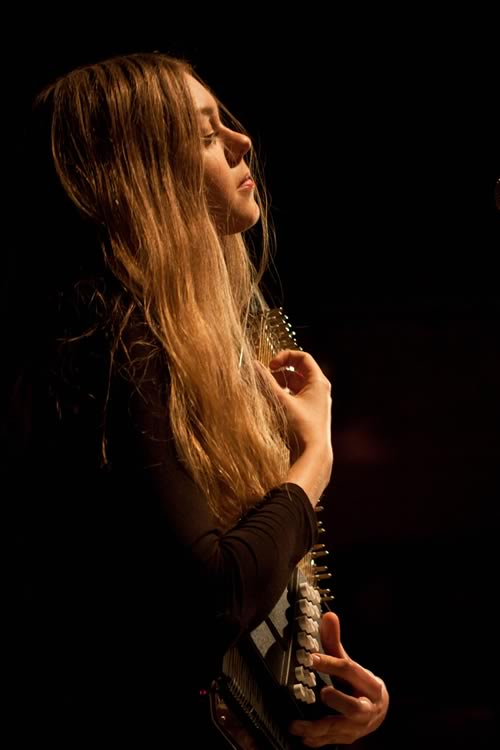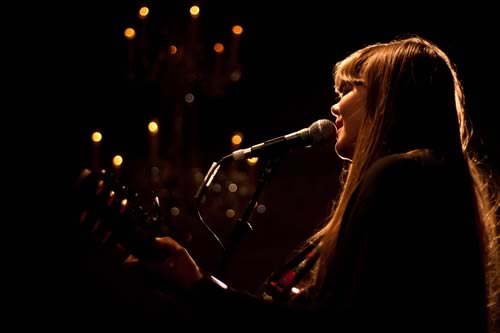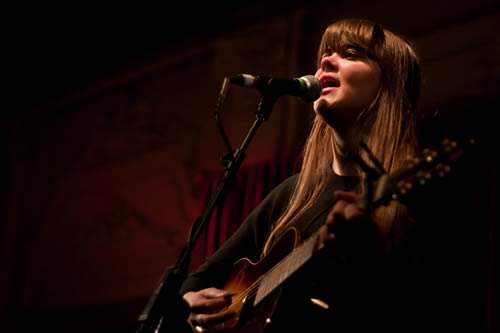 All photos by Michael Farrant (All Rights Reserved)