A Winged Victory For The Sullen is the new collaborative project between Stars Of The Lid founder Adam Wiltzie and L.A. composer Dustin O'Halloran. The meeting of O'Halloran and Wiltzie was one of chance back in May 2007, in Bologna, Italy, when Adam was on tour and playing with the late Mark Linkous & his Sparklehorse, on what would be their final european tour. That night Adam invited good friend and colleague Francesco Donadello to see the concert. Francesco's guest that evening was none other than the composer Dustin O'Halloran. Through a strange twist of backstage conversations surrounding passport cache conundrums, and love of italian gastronomy, a curious friendship began that now has brought forth an offspring of harmonic robitussinal compositions for the world to savour.
The album sets you adrift on a cinematic experience, a personal and naked exploration of human emotion, an uplifting one that drifts just above melancholia, maintaining an air of understated sadness and beauty that makes those uplifting moments all the more potent. The combination of graceful violin, piano and cello play through subtle atmospherical waves and beg the quiter hours of night to be listened to when sound becomes an altogether brighter and immersive dimension. O'Halloran and Wiltzie have created beautifully understated soundscapes that will appeal very much to the fine palettes of neo-classical fans.
The album also features contributions from Rozanne Descheemaeker (French Horn), Peter Broderick (Violin), Marlene Ito (Violin), Elisa Lee (Violin), Chester Desmond (Harp), Kristina Labitzke (Viola), Chris Jepson (Cello), Hildur Gudnadottir (Cello) and Hugo Barone (Bassoon).
A Winged Victory For The Sullen will be released on September 12, 2011 via Erased Tapes Records.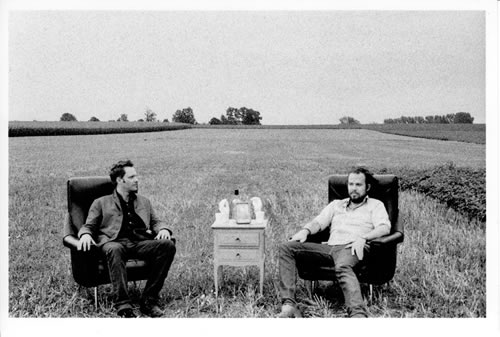 Track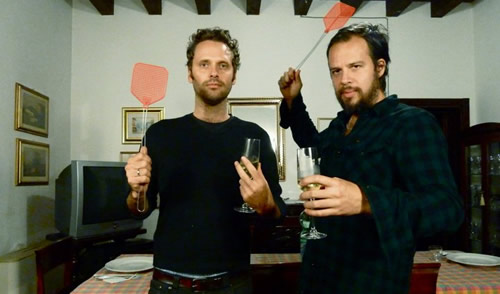 Buy Link
Amazon UK: A Winged Victory for the Sullen