As anyone who loves a good festival will tell you, it is an essential part of the calender year, a time for letting your hair down, having some fun and chilling. We are spoilt for choice in the UK, which is a good thing as it encourages healthy competition. Some get it right some get it wrong. Growing numbers and the ever increasing crowd capacity has given birth to the smaller alternative festivals that don't look like a rubbish tip by the end of the week. Both art, film, comedy and literature are becoming just as important as music when it comes to picking where you're going to spend your hard earned cash.
We returned from Priddy Folk Festival this weekend completely 100% satisfied. We'll be doing a feature on Priddy soon, but in the meantime here's something else a bit different:
Port Eliot Festival is held on 21st – 24th July and is set in the beautiful grounds of the ancient Port Eliot estate (the oldest continually inhabited dwelling in the UK) in southeast Cornwall with a capacity of only 5000, this festival is a magical combination of books, food, music, art, comedy, fashion, films, flowers, photography, wildlife and water. An undoubted highlight and new attraction this year is the Paradiso Cinema curated by legendary filmmaker Martin Scorsese, whose audience will be invited to relax underneath the stars and enjoy nightly double-bills selected specifically by Scorsese for Port Eliot.
An incredible array of performers have appeared at Port Eliot over the years – drawn by the festival's laid-back approach, colourful atmosphere and friendly vibe. "Most festivals now, literature festivals in particular, are high pressure and high profile," says Hanif Kureishi. "Port Eliot is a sort of upmarket pop festival… It's fun… It's nice for the kids. It's a lovely place, it's just very relaxing." New areas have also been added, broadening the appeal to a younger audiences and others who might never have considered coming to a literary festival before – including the immensely popular Cabaret Tent (where you'll dance late into the night), the Boat House, the Caught By The River stage and the enchanting House of Fairy Tales.
Of course festival is also about dressing up for many…and others may even be contemplating growing a beard, Listen to Murray Lachlan Young on this subject: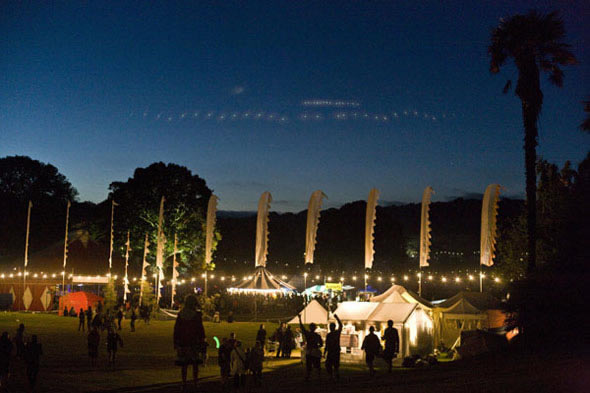 Performers include Frank Turner, Ahab, Fisherman's Friends, Bellowhead, Lulu & The Lampshades, The Diamond Family Archive, Mad Dog Mcrea, The Secret Sisters, Caitlin Rose, Hannah Peel, Trevor Moss and Hannah Lou, Treecreeper and many more.
I have to admit that mixing music, comedy, film and literature is high on my agenda of things I want from a festival. I can think of nothing more escapist and relaxing than combining these elements.
The authors include:
Sam Bain & Jesse Armstrong
Tom Uglow
Jay McInerney
Pamflet
Five Dials
Edmund de Waal
dovegreyreader
Telltales
Hanif Kureishi
Marcel Theroux
Jamie Brisick
Wilma Johnson
Philip Marsden
Jay Griffiths
David Bramwell
Alex Bellos
Hollis Hampton-Jones
James Flint
William Fiennes
Luke Williams
Tiffany Murray
Hugo Williams
5×15
Tom Shone
Helen Walsh
Tim Clare
Daisy Goodwin
Sarah Winman
Mick Brown
Hari Kunzru
Jon Ronson
Katie Kitamura
Rosie Boycott
Lucy Siegle
Kevin Sampson
Liskeard Poets
Luke Wright
Caitlin Moran
Emma Kennedy
Patrick French
Matthew de Abaitua
Roy Hutchins
Simon Garfield
Owen Sheers
Joe Dunthorne
James Attlee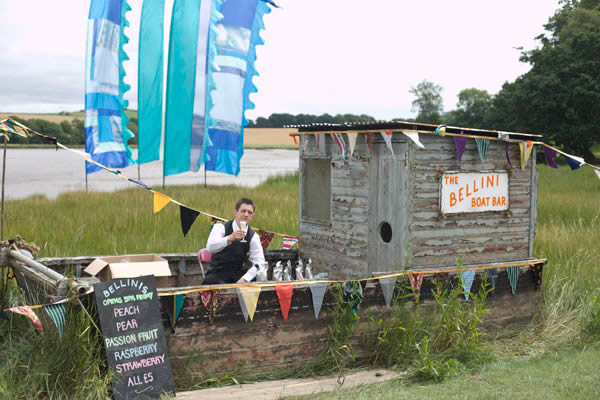 In the words of Catherine St Germans, founder and co-director, she sums it all up nicely:
One of the great aspects of running a festival (and there are many) is the things that go on about which you have little or no idea: for example, when someone comes into the site office and says: "Can I have a table please?" Pause. "Of course. Why?" "Oh, for a séance I am having in your woods tonight." Or perhaps you come across a masked ball at three in the morning in the middle of the maze — again, not on the programme, and thus the better for it. Or when maybe a tripped-out punter has roped a disco ball 40 foot up in cathedral-like beech trees and you come across it at five in the morning, you know the festival has taken on a life of its own. When you stumble upon happenings like these you realise you have assembled the necessary ingredients, so that festival alchemy has its own petri dish to grow in.
Download the festival timetable here.
and go check it all out here: www.porteliotfestival.com