Alela Diane's latest release, simply titled Alela Diane & Wild Divine, is certainly a step up in tempo and instrumentation from its predecessors; 2009's To Be Still and debut The Pirate's Gospel. Recorded at the Californian home studio of Scott Litt (REM, Liz Phair, Counting Crows) and with the newly formed four-piece to help Diane focus upon her vocal efforts, the record showcases an expanse in sound and vision from the Californian songwriter.
Opening with 'Elijah' and progressing through the recorded material of Wild Divine, Diane and her backing band – a true family affair, with assistance from her father and husband Tom Bevitori (who both reeled off a list throughout the evening of "reasons we're glad to be here") – seamlessly stitched together work from her vast career. With a focus on her newfound vocals and the country-rock formation she has gather, tracks from 2011's release burst to life with colour and a strengthening voice remarkably distinct from her early more appalachian work. Particualrly in the muddied chorus of voices on a full band rendition of 'The Pirate's Gospel', both jovial and deep bellied, Diane proved her lyrics and imagery to be maleable creations with room for expansion where necessary. Evening highlights however remained to be the more stripped back moments of quietute from the bar room bluster of full blown pedal steel occasional honky tonk. 'The Rifle' was particuarly haunting, while 'Oh! My Mama"s solemn lyrics spoke entirely for themselves.
With help from Dylan LeBlanc on closing track and cover of Neil Young's 'I am a Child', Diane has proven herself capable of a somewhat reinvention whilst never shedding her roots, and while her voice dazzled in its powerful country twangs and intonations, it was often the softer spoken plaintive tones that resonated more deeply.
Review by Melanie McGovern
---
Featured Tracks
Oh! My Mama (Daytrotter Session): (mp3)

Elijah:

Neil Young – I Am a Child (Original)

---
Video
Alela Diane & Dylan LeBlanc – I am a Child (Neil Young cover, from Berlin leg of tour)

---
Shots from the night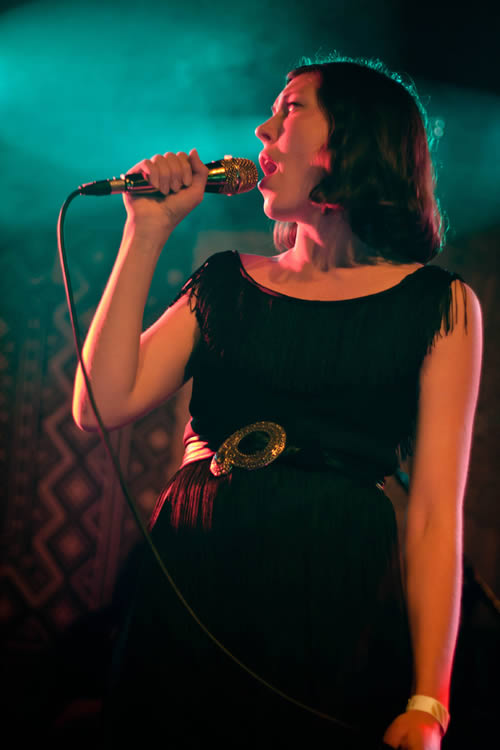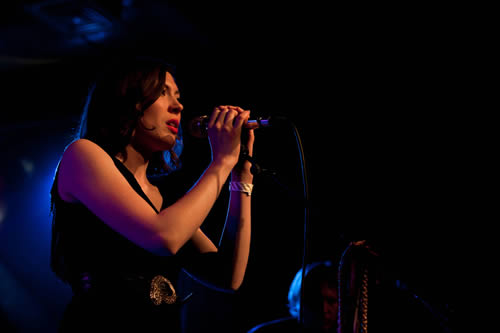 All photos by Michael Farrant (All Rights Reserved)
---
Buy Links:
Alela Diane Amazon Store
---