Last night, Drag City released an insight into the new Bill Callahan album, Apocalypse, due out on 19th April. The album contains seven tracks or Seven Messages: The soul of your country called and left you a message. Seven messages. Hear the track Baby's Breath below
The one track leaked for the public ear is Baby's Breath which you can hear below. Based just on this track there is no doubt in my mind that is going to be yet another great release.

Drag City were good enough to offer this tempting poetic and descriptive morsel: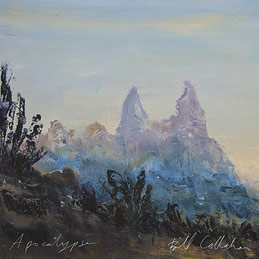 Then, after the album opening salvo of "Drover," the dust settles to reveal — in "Baby's Breath" — a man on a plot of land which he has chosen to settle. He walks between weed and flower, represented here by dueling guitar lines that could only be described as Middle Western Blues. The man — in questioning the apocalypse of favor and, later, of providence — makes an admission and request that few are bold and broken enough to make, Oh, I am a helpless man/ So help me. The contorting revelation in question is the collusion of greed. The song then spirals to a dizzying Escher-like conclusion — consciousness of the self may be a reaping, a sowing or a singing. As all reaping deaths are the ultimate false endings and each leads to each.
Tracklisting:
1. Drover
2. Baby's Breath
3. America!
4. Universal Applicant
5. Riding for the Feeling
6. Free's
7. One Fine Morning
Out on 19th April on Drag City
Pre-order from Amazon (UK): Apocalypse