What an end to a great year for Bella Union, their issue of John Grant's Queen of Denmark debut successfully found itself in most magazine and national newspapers' 'Albums of 2010' features, and he too headlined the last uniting of label artists at Union Chapel in the summer.
A few months, and artist signings later Bella Union return to Islington with their Christmas Service, and who better to open proceedings than new recruits, Northern England six-piece Lanterns on the Lake. With breakout performances at Glastonbury and End of the Road festival earlier in the year, and a selection of self-released, envelope wax-stamped EPs to their name, the sweepingly beauiful melodies and gauzy textured layerings that defines their sound, graced the pewed audience gathered. Acoustically there is no better setting to hear the Mazzy Star reminiscent vocals of Hazel Wilde, while the soothing folk, soundscape hybrid is both intricate and intense without being polished to perfection. A beautiful and heartwrenching set that most would agree, was over too quickly.
The youngest musician of the night and probably on the label, Alessi's Ark's adorably awkward stage presence made her all the more endearing, and she alongside her guitarist/vocalist shared a half dozen songs drawing on the maternal and natural. Undoubtedly the highlight of the event was Peter Broderick however, who snapped the headline spot from Philip Selway, who was absent from the occasion.
Based in Copenhagen and frequently touring, the multi-instrumentalist, hailing from Portland, Oregan, followed Alessi's suite, with a familiarity with the audience, as if playing to old friends – and given that Broderick graced Union Chapel two months previous, this was certainly fitting. A captivating performer, his set skipped lyrically between instrumentals and songs, with the wordless former tunnelling deeper, allowing the emotion to colour itself. 'Pulling the Rain' was a standout contemporary classical piece in the vein of Nyman or Glass, while 'Below It' for all its syntactical simplicity circled smartly around the hollow piano that echoed beautifully through the church.
'For Pop' was both eerie and captivating: "This is a song written by my father, some of you might know what's happening right now, but if you don't that's OK too" Broderick uttered before picking out a subtle guitar instrumental before the fuzz of tape interrupted, as his voice echoed the same words back as he simultaneously made a live performance both past and present at once. A magical musician and a spectacular, cinematic evening.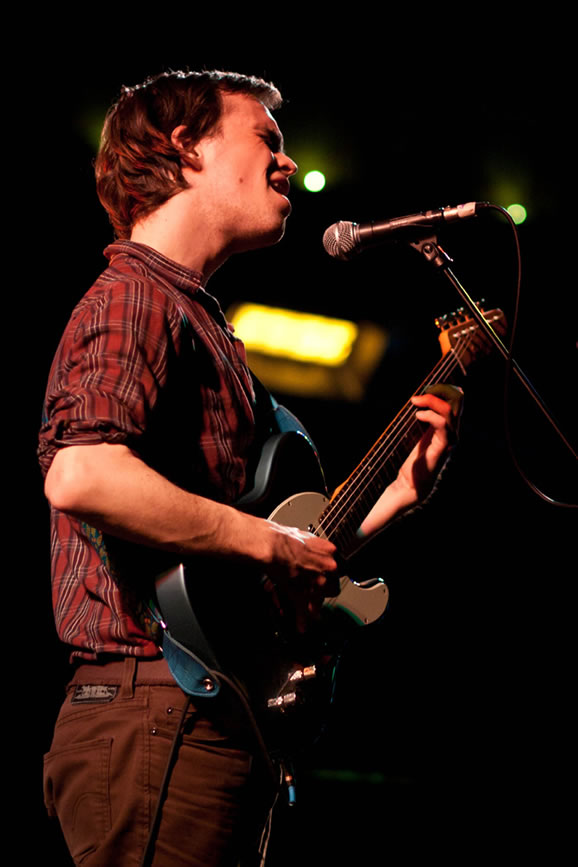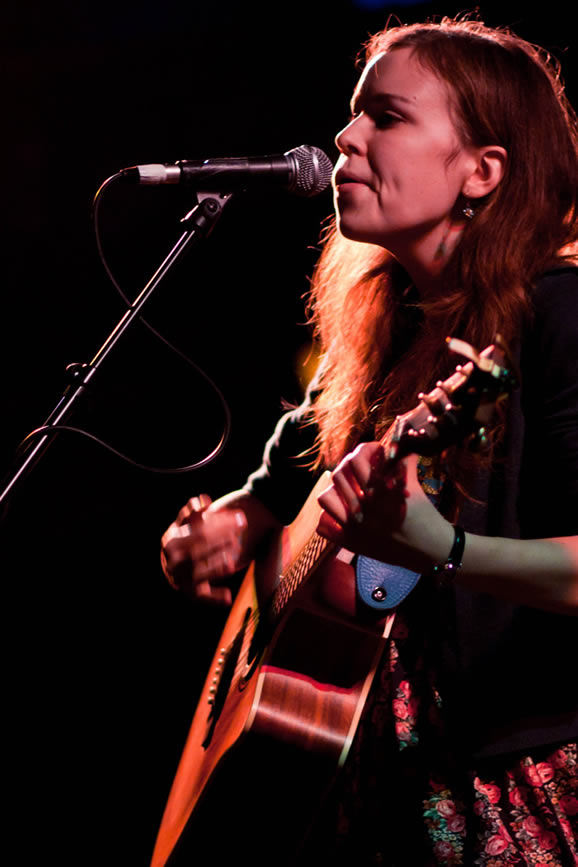 Photos by Michael Farrant (All rights reserved)