If you ask any traditional musician where they got their music from you will most likely hear that they grew up surrounded by it, that it was part of their landscape growing up and that the gentle filial rub of its constant contact nurtured a love for it that progressed to complete immersion. Or perhaps immersion -the way you can get lost in the intimacy and pulse of tunes and songs played and sung within the parameters of our daily living just for pleasure- is the beginning of this cycle, a cycle that is the natural progression of tradition, the essence of a living heritage.
Both my parents came across Gaelic singing for the first time outside the environs of their weaning. Sean nós, as it is more commonly referred to, is the traditional unaccompanied style of singing in Irish that, in recent times, existed only in the furthest reaches of Ireland's landscape. The Irish language was, and still is, spoken as the daily tongue in only a handful of rural areas on the Western seaboard (there are two exceptions to this and another fishing community in the south but suffice to say the Irish language was pushed to the margins of Irish society). With the steady decline of the Irish language since the latter half of the 19th century, songs in the Irish language, and the tradition of singing them, had become extinguished in most parts of the country. The songs survived only where the language was spoken.
When my mother went to England as a nurse in the 1960s she was astonished by the amount of sean nós singers she came across. In her estimation there were more Gaelic speakers in England than in Ireland and the traditional scene there was thriving. There were huge communities of monoglottal Gaelic speakers there who had followed in the footsteps of five generations of Irish emigrants and there was more sean nós in the pubs of London and Leeds than in Ireland. It was a tragic situation and one in which the Irish Government held most of the guilt, but it was here that she had her first taste of the wild and soulful singing of Connemara. In later years my father, through a chance encounter, would meet and establish a lifelong friendship with, in my opinion the finest ever recorded Gaelic singer, Darach Ó Catháin in Leeds.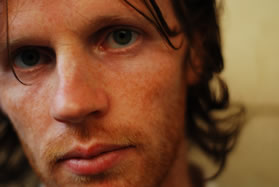 Similarly my father was not raised with the sound of sean nós as a backdrop to his musical formation. He was raised in West Clare and remembers the traditional musical revival of the 1950's. Prior to that, he tells me, Irish traditional music was viewed with scorn by the majority of respectable Irish society. He became involved in Comhaltas and was in the tick of the revival movement that began to take place. Amongst the musical revelations to him in those years was the traditional singing of the Gaelic speaking communities, and in his travels, which included organising: concerts, branches of Comhaltas, fleadhs; and recording musicians for posterity, he came in contact with all the singing styles and traditions that are loosely collected into that umbrella definition, sean-nós. He was fascinated and completely besotted by what he heard and absorbed the songs of every region. In this I was very fortunate in hearing the best of Connemara and Munster songs in the seedbed that became my musical inspiration. It is something that I am thankful for because most practitioners of sean-nós only get exposure to the style of their native region and only attempt the songs that are "in their genes." There is a partitionist element in sean-nós which, though it gives people fidelity to the narrative of their own stories and locality – which is a good thing, – can stifle individual expression.
Sean nós singing, is something of a niche within a niche within a niche. Amongst traditional music enthusiasts there are song enthusiasts, and amongst these there are the people with a special appreciation for the lyrical and often absorbing songs "as Gaeilge." Admittedly there are also the language enthusiasts and folklore lovers in this constituency of people, but suffice to say sean-nós is something of a secret.
Part of the reason for this secrecy is the reluctance of the carriers of the tradition to share it with the wider world. Like a treasure, guarded by mysterious silence, that can't be shared outside an intimate circle it can seem next to impossible to get a deep insight into it. It is sometimes viewed by non-Irish speakers as such an insular tradition that it is nearly impossible to get an immersive appreciation of it. This is a shame as it is only when you get beneath the skin of this deeply emotional form of musical and cultural expression that you can really appreciate it
Sean nós (literally "old style") –a term that doesn't really convey a good description at all as it is neither one traditional style (there are a myriad of styles corresponding to different areas and historical eras) the "nós" part, nor all old (my repertoire ranges from the 14th century up to the 20th century [so you can see it's not all of the same vintage]) the "sean" part- is an unaccompanied singing tradition which requires an attentative listener and a half decent singer to work. I'll expand on the different styles later but for the time being it is perhaps worth noting that it is in a language incomprehensible to most and doesn't contain catchy instrumental beats and the likes. So even for many of its aficionados, it is an acquired taste.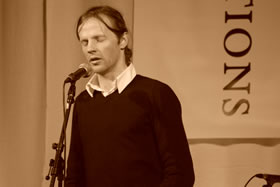 Sean-Nós singing has its roots deep in antiquity. While many of its less ancient compositions play musically on the dynamics, the capacity for inflection; of the human voice, the trace of more intricate composition is discernible in much of the most ancient repertoire. I believe that many of the older songs, particularly those of the Munster tradition were composed by musically adept people with an instrumental component. I think the traces of this are evident in the musical composition of the Munster songs, which are more dramatic in their range than the most of the newer Connemara songs. They are also less flexible and perhaps that is an indication of their original performance setting – their dynamic yet structured musical score is better suited to instrumental expression than the simple yet extremely pliable musical style of the Connemara tradition.
Perhaps the greatest dichotomy in styles lies in the differing styles of the South and the West of the country. As a rule the Munster songs (the south) have two part verses with a first part being the more subdued. The second part of the verse climbs as much as an octave above the first and can have a completely different structure while always having a far more dramatic effect. In this category there are a myriad of examples. On my CD, Rógaire Dubh, there is "Cath chéim an Fhia" and an "Buachailín Bán" to name but two (An Clár Bog Déil also has a large dynamic range but it doesn't follow the two part pattern). In the typical Connemara (the west) style I have included "Saileog Rua" as the most illustrative example on the same album.
A typical Connemara style is a four line stanza in the tune of ABBA (Saileag Rua is ABAB). A limited enough dynamic range and at its heart a simple melody. However, don't assume that this is a slight on the style which lends itself perfectly to the essential element of vocal embellishment. The simple melodies of many Connemara songs leave so much room for elaborate decoration that a true master can make the most beautiful and extraordinary expressive and soulful music of it. Connemara singing is fascinating. It is deeply introverted and self obsessive and in that it draws you into its swirling streams of melody and passion. The best way to enjoy it is to submit to the singer's passions and let yourself be carried away on the deep flows of emotion only to be interrupted by vocal inflexions that jerk you away from your emotional moorings. This is the frame of mind you must assume to feel the exhilaration of Connemara sean nós.
If Connemara singing is self absorbing and personal, Munster singing is broadcasted to the listeners. It tells a story and it relishes in the structure of the air (the tune of the song). There is less leeway for grand vocal embellishments but then again there is so much already happening in the tune that there is no real need for it. The best of these tunes touch your heart with their beauty and range of emotion. The song and the air are intrinsically linked to convey the same themes and emotional expression. For example the beautiful love song "Bean Dubh an Ghleanna" has all the aching feeling of regret and unattainable love in both its exquisitely lyrical words and music. In "an Buachailín Bán", a song of exile that starts with the ubiquitous sentiment for songs of this type, "My heart is weary as I toil in exile," you get the aching expression of loss and injustice in the first half of the song's air. In the second half it explodes in a strident criticism of the landlords and officials who have driven him from his home land. If the singing doesn't convey this expression then, I think, the singer has failed. In summary of the distinction between the two I think Munster singing broadcasts its passions while Connemara singing examines its passions.
I have many affectionate memories of people who immersed me in sean-nós, who introduced me to certain songs and inspired me to sing in certain styles. But although most of the songs I know came to me through my parents I think my biggest incitement comes from past generations, the echoes of whom I often hear in the music of the songs and the imagery of their stories.
I have often fallen for the music of a song and the sound of its phrases before I understood anything else about it. The imagery in the words and music draws you in laying bare the humanity of the stories and lives expressed in their words.
The thing that inspired me to learn my first song was actually a rendition of the West Cork song "Táimse i'm Choladh" which was played on Cello. Funny enough, I have often become drawn to a song through an instrumental interpretation of it and on this occasion it was the richness of the melodic line expressed by the instrument that urged me to learn the song. I remember the rich bass and timber of the Cello striking a resonant chord in me. It thrummed and made the air warm and turgid and sank into my flesh and I recognised in the Cello, the same poignant qualities which are drawn from the human voice by this song.
From that point it had always been one of my wishes to try a combination of the low bass lines and melodies of some of the sean-nós songs such as "An Clár Bog Déal" with the thick resonant thrum of the Cello.
The song has personality -a realisation that can be quite startling. Some songs have very specific tales to tell. "Johnny Seoighe", for instance, speaks in the voice of its author. Its lyrics forceful and bitter in tone, and its air strong with conviction, seem to seize not only the listener but also the singer. It is the most strident testimony to that ephemeral but often observed occurrence when a song, assuming a life of its own, sings the singer.
My main attraction to the sean nós form was, and still is, the lyrical sounds and the "airs". Fantastic tunes and airs, the cream of Irish composition that have lasted through the centuries precisely because they are so good, and I thought that this is the thing that most people are missing. So what I wanted to do was record songs with the full musical works. Something that would help people, even those who don't have an ounce of Irish, appreciate the musical quality of the tradition by presenting it in the familiar territory of instrumental accompaniment. As I said already I don't think that just because people sing these songs in a certain way now that they were always sung like that. I believe that many were originally performed with musical accompaniment and some others could easily accommodate accompaniment without the least compromise to the structure or style of sean nós. Innovative new presentations of these songs could work as long as the accompaniment was sensitive and complimentary . This part would require a lot of work because sean nós is a different template than most of the singing styles that have had instrumental techniques constructed for them. The problem was I couldn't find anyone flexible enough as a musician or willing to spend the time on the concept.
The concept was a tantalising one and though I'd get excited about it from time to time it was hard to come across musicians who could express the potential and depth of what is a little known musical tradition. That is not a criticism of most musicians by the way after all I can't play any other instrument myself so I know there is a big step between knowing you like something and being able to transpose that into some musical form.
A couple of years back a chance encounter and a late night session sparked off a collaboration with one of Irelands finest young traditional musicians, Caoimhín Ó Raghallaigh. We undertook a concert based on songs of the South West of Ireland and we prepared a full musical backing to nearly all the songs. It was a great experience, which also involved a Cello player called Jane Hughes, and it took a savage amount of preparation but it was fruitful and it proved it could be done.
As I progressed with this album the germ of that idea took root and grew. Caoimhín Ó Raghallaigh, Mick O'Brien, Helen Lyons, Jane Hughes, and Conor Lyons provided the mix and before long I was intoxicated on the fumes of its realisation. In particular, Mick and Coimhín's interpretation of some of the songs we did were deeply personal and coincided exactly with my own vision for their expression. In essence we have put the instrumental music that is already contained in the vocal music of the song to these words.
This venture brings this style of singing into a new realm. One where the unaccustomed listener can readily recognise the musical quality of the songs without having to "acquire a taste." To cultivate a taste for these soulful and passionate melodies is a fulfilling journey in itself, but a little help from sympathetic instrumental development of the melodic lines of the tunes puts a thrill into the experience and brings a whole new dimension to the experience. Musicians such as Caoimhín Ó Raghallaigh and Mick O Brien are no strangers to innovation when it comes to music and their intuitive playing on this album was one of the greatest satisfactions for me in doing this project.
I think sean-nós is at the position that Traditional Music was fifty years ago. It is coming out of its introverted place amongst secluded communities and being explored by young people from all backgrounds. It can only grow and develop as a result of this interest and some of the innovations that will develop out of this newfound status will be worthwhile artistic endeavours. Some will not of course and will stray from my interpretation of traditional Gaelic singing. This is not a bad thing per say as tradition always has had, and needs, individuality and diversity. I think the more people who partake of the tradition, whether it be learning and performing or just listening the healthier it will become. I think there is loads of room for fidelity and innovation to exist side by side and they won't always compromise each other.
This article first appeared on Folk Radio UK in 2008.
Lorcán Mac Mathúna's debut album "Rógaire Dubh" is available through Claddagh and cdbaby.com.
www.lorcanmacmathuna.com