The Midsummer Nights Dream stage set up at the Royal Festival Hall, complete with lamps, foliage, a tree strung with fairy lights and a starry backdrop marked the occasion as magical before Australian siblings Angus and Julia Stone, and their Transatlantic band, even set foot on stage.
Opening with the stark chords of 'Santa Monica Dream', Julia's distinct voice channelled plaintive love songs with an uninhibited simplicity; later given colour by Angus' tentative guitar solos and vocals that too complimented his sister's piercing, yet comforting refrain with his mellow drawl. Their set traversed simplistic folk, transcended into psychedelic interludes, 70's Californian harmonies, and tender covers of 'You're the One That I Want' and Garland's 'Somewhere Over the Rainbow'.
With her affected voice and floating Wuthering Heights dress; Julia Stone could bridge the gap between Kate Bush and Joanna Newsom, her intonations producing goosebumps for their peculiar warmth, and at times chilling confessions – "my hair was still on the pillow/my clothes were still on the floor". While her brother's nod to "Mr Young" in 'Yellow Brick Road', coupled with harmonica circa Harvest song openings mark him as poignant a songsmith as his references.
Julia's vocals may initially be the most transfixing feature, but as the 90 minute set peaked and troughed through danceable pop number 'And the Boys' to the troubadour-esque, it was the interaction and multi-instrumental capacity displayed from the pair that really shone. 'Private Lawns' burst to life with an impressive trumpet solo from sis', while 'Hush' seamlessly stitched together their talents, as Angus' fragile vocals were matched with the twinkling of piano, lending the track just the right balance between delicacy and gushy sentiment.
A family affair through and through; the forgetting of Dad Stone's birthday sparked a crowd sing along of belated good wishes over the phone to Australia, while banter with audience members established a charming, familiar vibe that had the crowd besotted by 'Where Does the Love Go"s encore.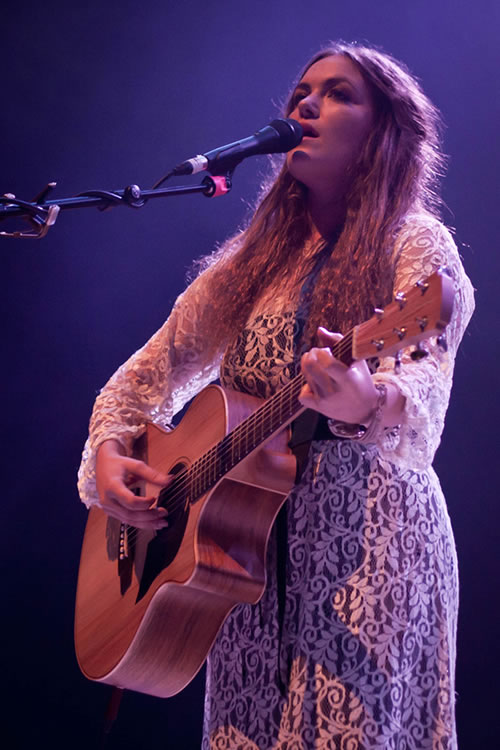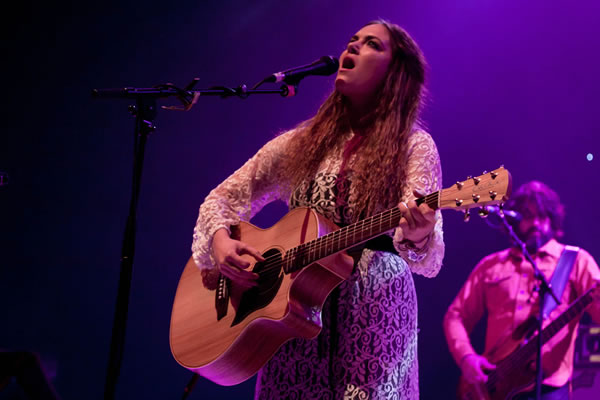 Photos by Michael farrant – All Rights Reserved