Late last week a vinyl record arrived at Folk Radio, a Double A Side 10″ Single from an artist called Jo Mango. We don't normally receive vinyl but this weighty package held great surprises. The album artwork was beautiful, lovely imagery…two records in white (the moon) and black (the black sun) vinyl each etched with detailed and delicate illustrations by Nalle's Hanna Tuulikki, another amazing artist with a unique and beautiful singing voice whom I saw only a few weeks ago (Two Wings)…the artwork contrasted perfectly with the two tracks: The Moth and the Moon / The Black Sun, I sat down and played them again, and again, and again….
I had never heard of Jo Mango before but her fragile voice is incredibly captivating. She conjured up wonderful imagery in her songs which I enjoyed playing over in my mind. She has a very unique singing style, a beautiful quirk of nature brought about by losing her voice in 2006:
"Losing my voice and having to attend months of speech therapy actually turned out to have a really positive role for me in my writing." "It was frustrating at times but it forced me to look anew at how I could sing differently, how I could diffuse emotion into different areas of sound rather than just more volume or force. Coupled with my having to write songs at strange hours to fit round the schedule of my junior doctor flatmate, the result was a sound I began to really love – a tiny, quiet, middle-of-the-night contemplation."
"It so happened that by this point Jo had struck up a working relationship with Vashti Bunyan with whom she has toured extensively over the last three years, throughout North America, Europe and Australia. She found another collaborative soul mate in Adem Ilhan, who she met on the Zero Degrees of Separation tour, where she played alongside Devendra Banhart, Vetiver and Juana Molina, culminating in a Carnegie Hall show in New York, curated by David Byrne. Keen to get back on track with her own material, she set about writing songs for a new album."
'The Black Sun' is based on the movement of large flocks of starlings in the winter sky…an expression of freedom and ingenuity that Jo displays in her music, the addition of a gaelic-psalm-style choir, including members of the Fence Collective, moves the song into another realm of musical existence. Simple, beautiful and incredibly moving.
'The Moth and the Moon', is of spine tingling beauty. The vocals which form a half-whispered narrative were recorded under a duvet. Knowledge of this added an extra dimension and edge to the recording. She narrates a haunting walk through a library, along Glasgow's streets and home to the radio-side in the middle of the moth-traversed night. Her collaboration with Adem on this work was perfect as they both share a similar chemistry in musical creation…
"The Moth and the Moon and the Black Sun I guess were both inspired by my reading a lot of philosophy in the hush of empty libraries whilst working on my PhD thesis," "I was thinking about the beauty and the difficulty of language. Collaborating with Adem on recording these songs was something I was hugely excited about. Having worked with him on the zero degrees tour I knew that his aesthetic – all those fantastical little instruments and children's toys and unusual sounds on stage – was going to be just perfect in meeting mine. He is such a kind and generous collaborator too – he just does everything with every piece of sincerity and energy he has – so I knew the delicate wee moths and starlings would be safe with him."
Her songs are very much alive, she diffuses emotion on levels that touch you and each listen reveals another new and deeper layer to explore of her fine artistry, she is, without doubt, the best artist I've heard so far this year. Simply stunning…
Stream the Single:
Jo Mango is uniquely gifted, as a musician and as a performer. She writes the most beautiful songs and her sense of fun in life has made this last year that I have been on the road with her a luminous one. Vashti Bunyan
The records are also packaged with beautiful artwork including a double-sided poster featuring Hanna's original drawings.
Her new single: 'The Moth and the Moon' and 'The Black Sun' is a toe-dip in the mystical lake and prelude to her new album (produced by Adem) set for release in 2011. In the meantime you can order the single here.
Tour Dates:
Sun 17th October – Yorkhill Hospital Fundraiser at Brel, Glasgow 7.30-11
Sun 31st October – Fence Collective Hallowe'en Party, Stereo, Glasgow (All day festival over 3 venues including workshps, films, DJs and bands)
Single Artwork Images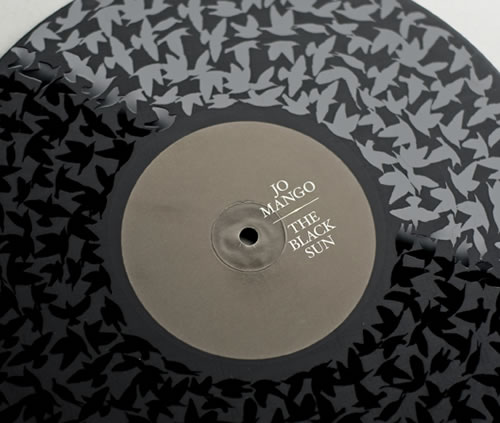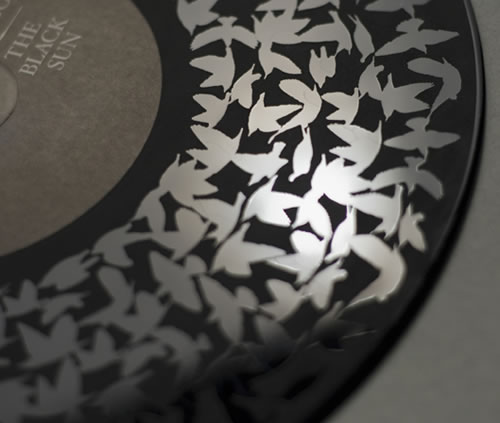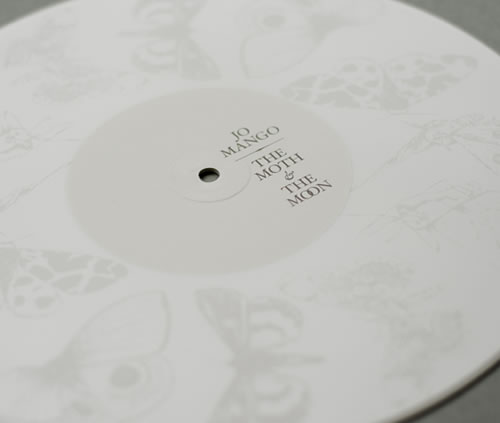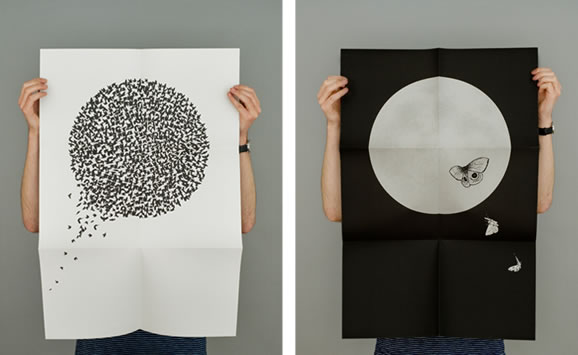 Links